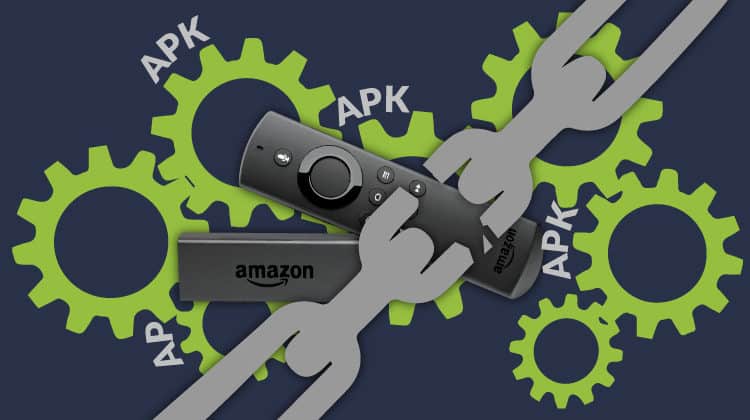 Tired of expensive subscriptions and being limited to just a few titles? This guide shows you how to break free with the best apps for jailbroken Firestick.
Firestick is a device that has gained immense popularity over the years as it offers diverse streaming content through apps in its in-built app store. However, compared to third-party app stores, that content is quite limited. A jailbroken Firestick gives you access to unlimited content in addition to what the app store has to offer.
Some of us are familiar with the jailbroken Firestick term, but others may not. Before we dive into the best apps for jailbroken Firestick, let's familiarize ourselves with the term jailbreaking.
What is a Jailbroken Firestick?
Jailbreaking a device generally involves bypassing any restrictions set by the developer or manufacturer on the device, so you can install third-party apps and access unlimited content that is not in the built-in app store.
However, unlike most devices where you have to install modified firmware or gain superuser permissions when jailbreaking, you don't have to do that with Firestick. Jailbroken Firestick is a term used to refer to a Fire TV device configured to allow the apps to sideload.
That means that even when you install third-party apps, you won't be putting your device at risk, and your warranty will remain intact.
Why do you need Jailbroken Firestick apps?
Most of the best streaming apps have a subscription fee, which can be costly, especially on monthly subscriptions. Sideloading third-party applications come as a "lifesaver" and "wallet safer" in terms of entertainment.
With these apps, you can stream Live TV, Movies, TV shows, Sports, Documentaries, Kids' shows, and much more at zero cost and with high-quality links. You name it, and you will find it. When you have a jailbroken firestick, installing these apps is easier as you will get past any restrictions for unauthorized software.
Caution: Stream Safely!
All the apps you will find in this list are unavailable on the official Firestick store; this is because most of them facilitate copyright infringement by providing links to content that may be pirated. The apps do not host the files, so you are responsible for the streams you access.
Further, some apps you will find, e.g., Stremio, use BitTorrent technology to provide streams, meaning that your ISP can easily block your streams and throttle your connection.
👉 To avoid legal liabilities or content blocking, you must stream anonymously through a VPN. The VPN will encrypt your activities to hide them from your ISP and change your IP address to give you online anonymity.
✋That said, you will also need to select your VPN carefully.
The VPN I recommend
The best VPN for streaming at the moment is Surfshark, and it's the one I'd like to recommend. The VPN is secure, super-fast, and allows anonymous torrenting.
Here's what you can expect from Surfshark:
⚡ Superb Speeds: Guarantees a smooth live streaming experience.
🌍 Huge Server Network: You can connect to a nearby server for a fast and stable connection.
😲 UNLIMITED Devices: Connect dozens of devices at the same time!
🔑Unblock Anything: Safe access to censored apps, websites and torrent sites.
😎 Best in Privacy: The VPN doesn't keep any activity logs, and so your activities are only known to you.
🔐 Top-notch Security: This VPN uses AES 256-bit encryption and provides multiple protocols alongside other security features such as a kill switch, DNS & IPv6 protection and WireGuard.
💳 30 Days RISK FREE Money-Back Guarantee: In case you do not like the service, you can get every penny back if you cancel within 30 days!
To help you stay safe while streaming, we have partnered with Surfshark, and we are offering an exclusive 82% to our visitors! Take advantage of the offer below, and the 100% money-back guarantee will still cover you if you decide to cancel.
Best Apps for Jailbroken Firestick
Below is a detailed list of the best apps for jailbroken Firestick.
1. Cinema HD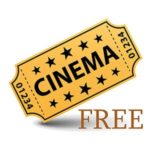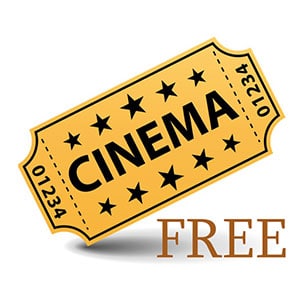 We begin our list with Cinema HD, a popular app among Firestick users. The app has a user-friendly interface, and you can easily search for your favorite streams as the content is well sorted. The main categories on the interface are TV/Shows and Movies. You can sort the list further using categories such as Popular that tops the list, Netflix, Trending, Comedy, Drama, Airing Today, Mystery, YouTube, and more. The filters make the Cinema HD app a perfect option for on-demand content streaming.
The app also has great features: A favorites section for your best picks, downloads, user history, and subtitles functionality. Cinema HD is undoubtedly an excellent pick for your jailbroken Firestick.
How to install Cinema HD on Firestick
2. Stremio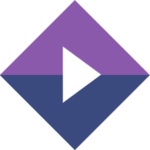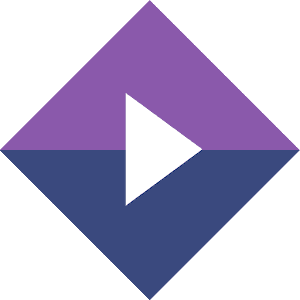 Stremio is a video-streaming application with all your video favorite video content. The app contents are well arranged in categories like Top Movies, Movies by rating, Top Series and Series by rating, public domain movies, etc.
Apart from the sections, there's a library section to have all your favorite picks together. You can select a language of your choice for the app's interface, install addons from within the app, and even turn on subtitles for all movies and TV shows. Stremio is a must-have for any jailbroken Firestick!
However, note that the app uses torrents to stream. Before opening or installing it, ensure that your Surfshark app is turned on.
How to install Stremio on Firestick
3. Live NetTV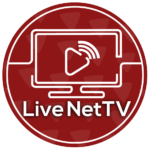 Live NetTV is another app we recommend for your jailbroken Firestick. This app gives you access to 700+ TV channels; the best part is that it's free. As its name suggests, you'll have all your live TV needs catered for. You can select channels worldwide from countries such as the United Kingdom, United States of America, India, Pakistan, etc.
Great features in Live NetTV include a live event section, reporting a channel that is not working well, and an option to play your content with your media player of choice. The app is regularly updated so that you will enjoy a smooth experience.
How to install Live NetTV on Firestick
4. Kodi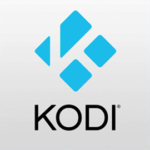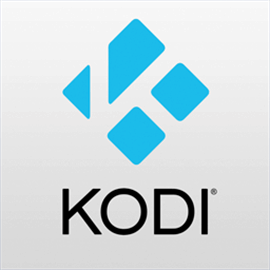 Kodi is another excellent app for your jailbroken Firestick. The app is among the leading options for streaming anything from live sports to documentaries and kids' content. However, unlike the rest of the apps in this article, it is not as much of an APK as it has no built-in feature to stream content.
What makes it possible to stream through Kodi is its third-party addons that allow you to watch TV shows, Movies, Kids' shows, Live TV, etc. These addons are from different developers and differ in quality, but you can check out our Kodi guides to install them.
How to install Kodi 19 Matrix on Firestick
5. Bee TV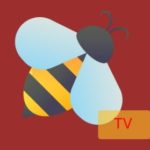 Bee TV is another fantastic APK for streaming Movies and TV shows on your jailbroken Firestick device. The app has gained popularity over the years due to its superb streaming capabilities and content scrappers. Bee TV has an easy-to-navigate interface, and the content is constantly updated. You can tell this from the categorized content based on years from the most recent.
Most of the content on Bee TV can be streamed in HD, and in case you miss something, it has an outstanding feature called "special request," where you can place a request, and the content will be added. The app has hundreds of streams, and you can integrate it with Trakt.tv to keep track of your titles.
How to install Bee TV on Firestick
6. Syncler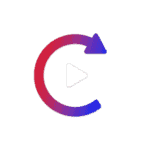 To add to the list of the best apps for your jailbroken Firestick is Syncler. This is an excellent app that is similar to Stremio and Rokkr in that it doesn't come with any inbuilt link scrappers. The app, however, displays lots of content well grouped into categories such as Aired Recently, Airing Today, Popular in 2023, Popular in Action & Adventure, Popular in Animation, Popular in Comedy, and so many others.
The app has so many features that you will surely enjoy, and among these is neatly organizing what you are watching. Once you open a title, you can see everything about it, from the synopsis to the trailers and ratings. However, you will need to integrate a package that scrapes for links and, advisedly, Real-Debrid too.
How to install & Setup Syncler on Firestick
7. CyberFlix TV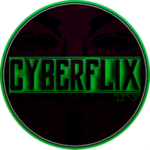 Another option that works well with Firesticks is CyberFlix TV. The app came to soften the blow after the closing of Terrarium TV, and it is one of the best Terrarium clones. It has a decent interface and is frequently updated to offer working links and the latest content.
CyberFlix TV offers Movies and TV shows, and they are in HD resolution. You can watch any movie and TV show easily as its content is well categorized into New Shows, Premiers, Airing Today, Top Rated, Hose TV, and Book Based. There is also a Favorites section for your beloved titles.
How to install CyberFlix TV on Firestick
8. Rokkr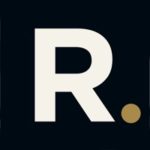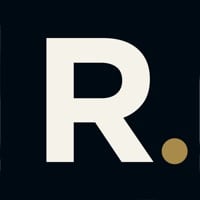 Rokkr is another fantastic app that can greatly enhance your Firestick streaming experience. Like Kodi and Stremio, the app comes without any content, and you have to configure it by adding a link. After that, you'll get access to thousands of titles and live TV channels. The app features a simple interface to make scrolling easy, and it is categorized into Recent Items, Trending TV Channels, Popular Series, and Popular Movies. You can also get more content using the search option, which comes with suggestions. This one is well worth checking out!
How to install & Setup Rokkr on Firestick
9. TeaTV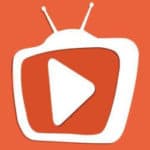 TeaTV is another successor of Terrarium TV that is a fantastic choice for your Jailbroken Firestick. The app is among the leading streaming APKs of 2023, and it's frequently updated to provide the latest content. The app has a massive collection of Movies and TV shows categorized into popular, airing today, on the air, and top-rated. The content in its library pulls many links that are up to 1080p.
Tea TV boasts some great and unique features. For instance, you can use your media player of choice and stream with subtitles while watching. It also supports Trakt and Real-Debrid integration.
How to install Tea TV on Firestick
10. Swift Streamz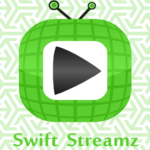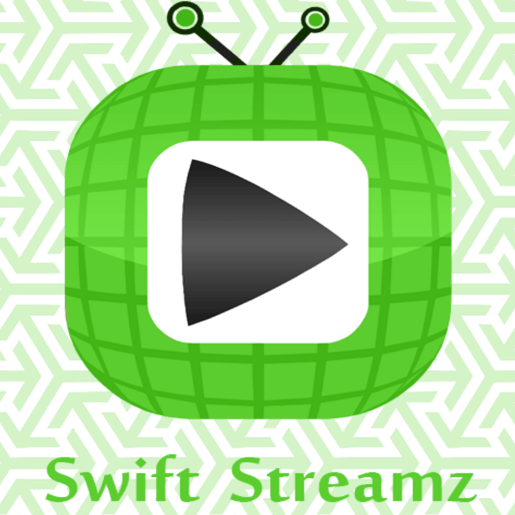 Swift Streamz is another streaming app you should check out. The app has a massive library with 700+ live channels sorted into Sports TV, UK TV, US TV, Punjabi TV, Canada TV, Kids TV, France TV, etc.
The app supports multiple players in addition to its built-in video player. It also supports Chromecast, which has become an area of interest in movie streaming. Other great features within this APK include multiple links (both HD & SD) and the option for requesting or reporting a channel.
How to install Swift Streamz on Firestick
11. Movie Box Plus 2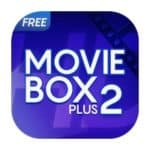 Familiar with HD Movie Box? This app offers high-quality streaming of up to 4K. Now we have an updated version of the app; the Movie Box Plus 2. Movie Box Plus 2 falls under our apps' recommendations for your jailbroken Firestick. What stands out for this app is, unlike most apps where you have to integrate Trakt.tv. to track what you are watching, Movie Box Plus 2 keeps track without any user input.
How to install Movie Box Plus 2 on Firestick
12. FilmPlus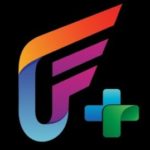 FilmPlus is another fork of the legendary TerraniumTV. The app is relatively new but among the best Movies and TV shows streaming APKs. FilmPlus has a vast inventory with content sorted into Discover, Family, Kids, Comedy, Trending, Top Rated, and many more. You can stream up to 1080p.
The app has a convenient interface for all and is also ad-free. Other features include a download option.
How to install FilmPlus on Firestick
13. RedBox TV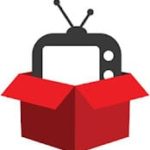 If you'd like a great live TV streaming app, RedBox TV can have you sorted. It is a widely used app that offers 1000+ channels in SD and HD qualities. With this app, you can stream content worldwide, including Canada, the UK, Australia, the USA, and Italy.
The app has entertainment for all, from kids to adults, and you have the option of choosing your video player. You can also add channels to the Favorite section to save you the hustle of going through 1000+ channels to get to your best one. RedBox TV has a well-organized layout, and you can also request a channel that you find missing.
How to install RedBox TV on Firestick
14. UnlockMyTTV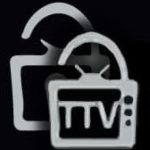 UnlockMyTTV is among the best APKs for your jailbroken Firestick. The app is a new version of UnlockMyTV and is also among the best Terrarium TV clones. This app offers movies and TV shows filtered into many categories, including Trending, Most Played, Most Watched, and Top Rated. The videos offered are high-quality, and the app is ad-free.
UnlockMyTTV has a downloads category and a Favorites one too. You can also cast content to other devices as this app supports Chromecast, among other excellent features, including subtitles in 200+ languages and external media players.
How to install UnlockMyTTV on Firestick
15. Typhoon TV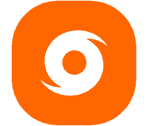 Our final app in our guide for best apps for jailbroken Firestick is Typhoon TV. Typhoon TV is a great pick for Movies and TV shows, and you can integrate Real Debrid, which gives you access to even better links. The app is a Titanium TV Clone, but it is ad-free and offers better streams.
Typhoon TV has its channels sorted into Trending, Top Rated, Most Watched, and New shows, including Kids and Family, among many more. The app has a Favorites feature to tag your best channels and easily access them.
How to install Typhoon TV on Firestick
More like this
These are some of the apps for a jailbroken Firestick. You can complement this by visiting the list of the best tv and movie apps.
Best Apps For Jailbroken Firestick FAQs
Are Jailbroken Firesticks Illegal?
No, jailbroken Firesticks are not illegal. The process of jailbreaking Firestick only involves allowing the installation of third-party apps, and this does not break any laws or even void the warranty. However, some apps you can install may facilitate copyright infringement by providing access to pirated content, so always use a reliable VPN to stay safe.
What can I watch on a Jailbroken Firestick?
A jailbroken Firestick provides free access to any movie, TV show, documentary, live TV channel, sports, and so much more. This is made possible by the thousands of Android and Android TV apks available out there, and what you can access is determined by the app you install. The above-listed apps should help you access any content you'd like.
What are the best free movie apps for FireStick?
The best free apps for Firestick include Stremio, Cinema HD, CyberFlix, Kodi, TeaTV, and FilmPlus. Also, you may complement your knowledge by visiting the post about the Most Popular APK apps and elect the best movie streaming app.

Can a jailbroken Firestick be traced?
Yes, your ISP can always see what you are accessing online and tell you when you access questionable content. Further, copyright agencies can track down users using IP addresses and send a complaint to the ISP. To avoid such, always use a reliable streaming VPN.
Wrap up
The apps listed above are our recommendations of the best apps for jailbroken Firestick, and they offer you excellent home entertainment at no charge. You can go through the guide, pick out a few, and tell us your experience with the apps in the comment section below. However…
Enjoy!
Legal Disclaimer: BestDroidPlayer.com is in no way affiliated to any streaming application, apk or its addons. Also,  we are not associated with the brands here shown as the references are only informative. Bestdroidplayer.com does not verify the legality or security of any apps, apks, addons or services mentioned on this site. We DO NOT HOST any copyright-protected software or streams and we DO NOT broadcast or provide any copyright-protected streams on this website – The content here provided is only informational and it should be used only to access content that is not protected by copyright. We strongly advise our readers to avoid piracy at all costs, if you decide to do so, it is your responsibility – We are not responsible for any of your activities.
If you wish to make a claim, please check our DMCA Notice Policy.
Affiliate disclosure: Bestdroidplayer.com is reader-supported blog. If you buy a VPN or an amazon product through our links, we may earn a commission that helps mantaining our blog. Our reviews are totally honest and we only recommend trusted VPN and ecommerce brands.
Affiliate tivustream.com partecipa al Programma di Affiliazione Amazon EU ed in qualità di Affiliato Amazon tivustream.com riceve un guadagno (commissione) dagli acquisti idonei effettuati sul sito Amazon.it provenienti dai link proposti negli articoli o pagine di questo sito .