Here's how to watch Fulton vs Inoue using various free and paid methods. The guides lists various apps and addons that can be installed on Firestick, Android TV, and other streaming devices.
Two undefeated fighters will face each other this Tuesday, July 25, at the Ariake Arena in Tokyo, Japan. In the fight, WBC and WBO Super-bantamweight Stephen Fulton (21-0, 8 KOs) will be defending his titles against "The Monster," Japanese Fighter Naoya Inoue (24-0, 21 Kos).
These are two of the best fighters in the world. Stephen Fulton is ranked as the no.1 in the Super Bantamweight division. However, his opponent is even more accomplished in the lower divisions and was the undisputed Bantamweight champion before moving up to face Fulton. So who will come out on top?
We'll find out on Tuesday. Meanwhile, in the co-main event, WBO featherweight Robeisy Ramirez will be back in action. After winning his title in April against Isaac Dogboe, he will be making his first defense against Japanese boxer Satoshi Shimizu.
Main Event Overview
Stephen Fulton
Nationality:  American
Age: 29 
Height: 5′ 6″ 
Reach: 70″ 
Total fights:  21
Record: 21-0 (8 KOs)
Stephen Fulton is currently ranked as the no.1 Super Bantamweight in the world by multiple organizations. He is a unified champion and has come a long way. The American made his debut back in 2014, which he won by TKO. He would then go on a 15-fight winning streak before getting winning the IBO super bantamweight title. He would also win the WBO Inter-Continental super bantamweight title in his 18th fight, which made him a world title contender.
In his next fight in January 2021, he faced then-champion Angelo Leo. He outclassed the champion and won his first major world title via unanimous decision. In the next fight, Fulton was scheduled to face the WBC super bantamweight title holder Brandon Figueroa in a title unification bout in November 2021. He would successfully unify the titles by defeating Figueroa by majority decision. Since then, he has defended the titles once, against Daniel Roman on Jun 4, 2022, a fight he won by unanimous decision. He will now face undefeated power puncher Naoya Inoue.
Naoya Inoue
Nationality:  Japanese
Age:  30
Height: 5′ 5″
Reach: 67″
Total fights: 24
Record: 24-0 (21 KOs)
"The Monster" is a three-division world champion and the former undisputed bantamweight world champion. The Japanese is known for his speed and punching power, which have given him an highly impressive 88% knockout ratio. After an accomplished amateur career, the fighter made his pro debut in 2012, immediately signing an agreement to never fight against easy opponents. Still, he has won 21 of his 24 fights by knockout. Inoue's first world title came in only his sixth fight when he defeated Adrián Hernández for the WBC light-flyweight title.
The Japanese then went up in weight and defeated Omar Narváez by KO for the WBC light-flyweight title. After 7 defenses, he won the WBA (Regular) bantamweight title by defeating Jamie McDonnell via TKO. He then joined the 2018-19 World Boxing Super Series and won the IBF and vacant The Ring bantamweight titles from Emmanuel Rodríguez. This was followed by the WBA (Super) bantamweight title in the final against Nonito Donaire, in what was one of the best fights of the year. After that, he also collected the WBC bantamweight title and the WBO bantamweight titles from Nonito Donaire and Paul Butler respectively. This made him the undisputed champion and the first boxer in history to defeat all four major sanctioning organization champions by knockout. However, he vacated his titles and moved up to challenge in the Super Bantamweight division.
Stephen Fulton vs. Naoya Inoue Fight Date, Start Time
Date: Tuesday, July 25
Time: 4.30 a.m. ET / 9.30 a.m. BST 
Main event ring walks (approx):  TBA. 
Venue: Ariake Arena in Tokyo, Japan.
Note that the main event timings will depend on the length of the undercard bouts.
Stephen Fulton vs. Naoya Inoue Fight Card
Stephen Fulton vs. Naoya Inoue for the WBC and WBO Super-bantamweight titles
Robeisy Ramirez vs. Satoshi Shimizu for the WBO featherweight title
Chihiro Iwashita vs. Hiroyuki Takahara – Super-featherweight
Kanamu Sakama vs. Ryu Horikawa – Super-flyweight
Taiga Imanaga vs. Hebi Marapu – Lightweight
Yoshiki Takei vs. Ronnie Baldonado – Super-bantamweight
Yuki Kajitani vs. Masato Shinoda – Super-flyweight
Kenta Yamakawa vs. Ryosuke Nakamura – Featherweight
Takero Kitano vs. Kenta Kawakami – Featherweight
How to Watch Stephen Fulton vs Naoya Inoue Free Online via Firestick
There are three easy methods you can use to watch Fulton vs Inoue on Firestick and other streaming devices.
Watch Fulton vs Inoue via official streaming apps
Stream Fulton vs Inoue using free Firestick apps
Watch Fulton vs Inoue through free Kodi addons
We'll get into the details of each method.
Method 1: Watch Fulton vs Inoue via Official Streaming Apps
ESPN+ (US)
In the US, Stephen Fulton vs Naoya Inoue is being distributed by ESPN+. The good news is that, unlike most title fights, this one is not being sold as a PPV. To watch it, you only need to have an ESPN+ subscription. The subscription costs $9.99 per month or $99.99 per year. You can also bundle ESPN+ with Disney+ and Hulu for $13.99 per month.
However, keep in mind that ESPN+ can only be used in the United States due to geo-restrictions. But, if you are outside the region, you can still watch it using a reliable streaming VPN like Surfshark. This VPN will make ESPN+ think you're in the US, so you can enjoy its content anywhere.
Now TV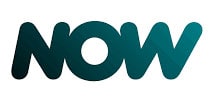 In the UK, Fulton vs Inoue is being distributed by Sky Sports. This means that to watch the boxing fight on Firestick or Android TV, you need to download Now TV from your app store. This is Sky Sports' streaming platform, and it provides a sports package that has all 11 Sky Sports channels. The sports package is going for £21 a month, although it will revert to £34.99 a month on the 24th.
Note that just like ESPN+, Now TV is geo-restricted and only meant to be used within the UK and Ireland. If you have traveled, you can use Surfshark to connect to a server in the region. You'll be able to stream the match without any issues.
Method 2: Watch Fulton vs Inoue using Free Firestick Apps
Another method you can use to watch the Naoya Inoue Stephen Fulton fight is free streaming apps. These are third-party apps that provide free streaming links to various live TV channels and sports events, and you can use them to watch the fight through Sky Sports.
✋ However, it is crucial to remember that these apps are not official, so it is important to take precautions before using them.
Free Streaming Precautions
Accessing free streaming links through unofficial apps can easily land you in trouble. This is because although these apps do not host any streams, they also don't verify the streams they provide access to. As such, you can easily access illegally hosted content through them.
This is quite a huge issue as sports broadcasters, ISPs, and governments usually crack down hard on illegally hosted streams. If you access such, you can easily end up with a copyright infringement notice or even face legal charges.
👉 To avoid getting in trouble, it's important that you use a reliable VPN when streaming. The VPN will hide your activities from your ISP and change your IP address to make you anonymous.
✋ However, you will still have to choose your VPN carefully, as some of them can end up compromising your data.
⭐ The best VPN for streaming
The best VPN for streaming at the moment is Surfshark as it provides excellent speeds and superb levels of privacy and security. Here are some of its features:
⚡ Superb Speeds: Guarantees a smooth live streaming experience.
🌍 Huge Server Network: You can connect to a nearby server for a fast and stable connection.
😲 UNLIMITED Devices: Connect dozens of devices at the same time!
🔑Unblock Anything: Safe access to censored apps, websites and torrent sites.
😎 Best in Privacy: The VPN doesn't keep any activity logs, and so your activities are only known to you.
🔐 Top-notch Security: This VPN uses AES 256-bit encryption and provides multiple protocols alongside other security features such as a kill switch, DNS & IPv6 protection and WireGuard.
💳 30 Days RISK FREE Money-Back Guarantee: In case you do not like the service, you can get every penny back if you cancel within 30 days!
As a BestDroidPlayer reader, you can enjoy 82% discount on Surfshark VPN thanks to our deal with the VPN provider. Click the link below to get started!
Rapid Streamz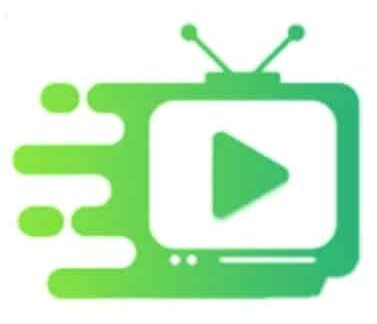 At the top of our list of the best apps to watch Fulton vs Inoue is Rapid Streamz. This app offers multiple ways to watch sports, providing direct links and live TV sports channels. On the main page, there's a dedicated Boxing section with all the major events and links. Besides Boxing, you can also find other sports like WWE, UFC, Football Leagues, Tennis, Cricket, NFL, Motorsport, and Rugby. Watching the fight is easy as you just need to go to the Boxing section.
Apart from sports, Rapid Streamz has hundreds of live TV channels, grouped into categories like Australian, DSTV/African, Arabian, Canadian TV, UK TV, USA TV, and Sports TV. The Sports TV section has Sky Sports, which will be broadcasting the fight.
How to Install Rapid Streamz on Firestick & Android TV
TVMob Pro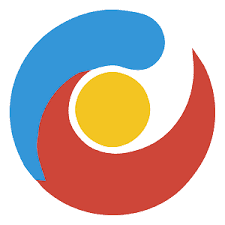 TVMob is a simpler app compared to Rapid Streamz, as it focuses solely on providing live TV channels, which it does really well. You'll find hundreds of live TV channels listed alphabetically on the main page. Each channel is marked with its country of origin, making it easy to identify. To find what you want to watch, you can use the main menu and choose from categories like Sports, Entertainment, Movies, Kids, Music, and Documentary.
In the Sports section, you can access Sky Sports and watch Fulton vs Inoue for free. The app also has useful features like a search option, the ability to choose channels from specific countries, and the option to mark your favorite channels. Additionally, there's a Schedule section that shows ongoing and upcoming sporting events.
How to Install TVMob apk on Firestick & Android TV
Live NetTV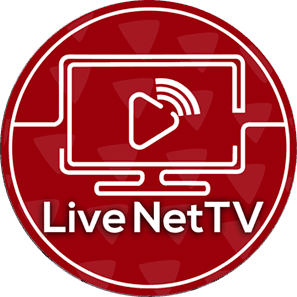 Live NetTV is another excellent option for watching the Fulton vs Inoue match. It's one of the oldest and most reliable free streaming apps available. With over 700 live TV channels, the app makes it easy to find what you want to watch, with categories like Sports TV, USA TV, UK TV, Indian TV, and France TV, among others.
To catch the exciting match Fulton vs Inoue live, simply head to the Sports TV section. There, you'll find lots of sports channels, including Sky Sports. The app provides multiple links for most, so you won't have to deal with buffering issues.
How to Install Live NetTV on Firestick & Android TV
Method 3: Watch Fulton vs Inoue Using Kodi Addons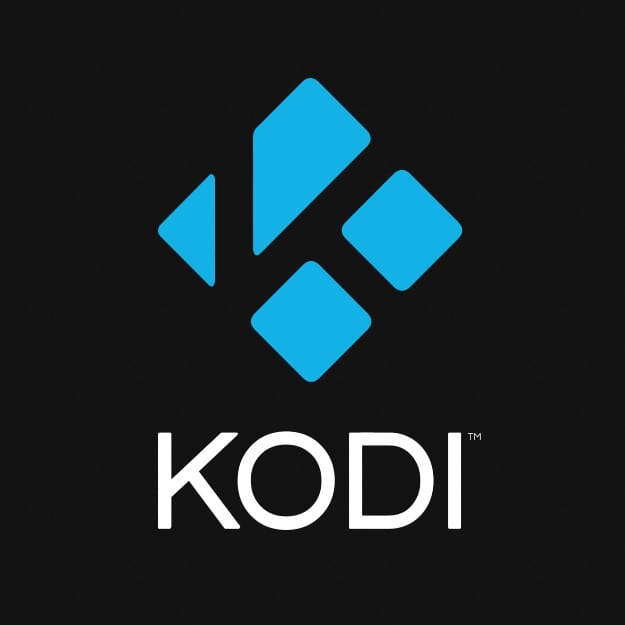 For Kodi enthusiasts, the platform offers many options for watching Fulton vs Inoue as well. Kodi serves as a streaming platform, enabling users to organize their local content and access other content for free. This is made possible through third-party addons that can search for links on the web, similar to free streaming apps.
However, it's crucial to be aware that some of the streaming links offered by Kodi might lead to illegal content. To ensure online privacy and a secure connection, it is highly recommended to use a trustworthy VPN like Surfshark. This will help safeguard your online activities while using Kodi.
If you are new to Kodi, check out the install guide first!
Mad Titan Sports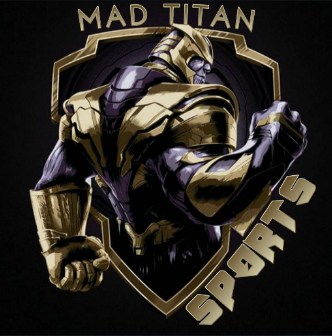 For sports fans using Kodi, the Mad Titan addon is a must-have in your collection. This fantastic addon offers a wide range of sports content through direct links and live TV channels. Its user-friendly interface makes it easy to navigate between the two options. When you choose direct links, you'll be presented with over 15 sports categories to explore, including Boxing, MMA/UFC, Motorsport, Football, and Tennis.
If you're specifically interested in Stephen Fulton vs Naoya Inoue, simply select the Boxing category, and you'll find multiple links to access the event. Alternatively, you can use the Live TV option, which includes scrapers like USTV, UKTVNow, and US Cable. The first two scrapers provide Sky Sports. Mad Titan is an excellent choice for sports enthusiasts seeking diverse sports content on Kodi.
How to Install Mad Titan Sports Kodi Addon
DaddyLive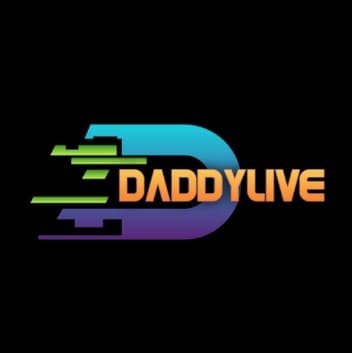 Daddy Live is another essential Kodi addon for sports enthusiasts. While it mainly focuses on live TV, it categorizes channels into two main sections: Live Sports and Live Sports. The Live Sports section provides easy access to various sports competitions and categories, including Boxing, UFC, Cricket, WWE, Motorsport, Tennis, Basketball, Cycling, Soccer, Handball, Badminton, Ice Hockey, and Water Sports.
To watch the highly anticipated boxing event, simply visit the PPV subsection within Live Sports. There, you'll find links to the event through live TV channels. Alternatively, you can go to Sports TV, and you'll find Sky Sports. Daddy Live is a valuable addition for Kodi users who want easy access to a variety of live sports content.
How to Install DaddyLive Kodi Addon
The Loop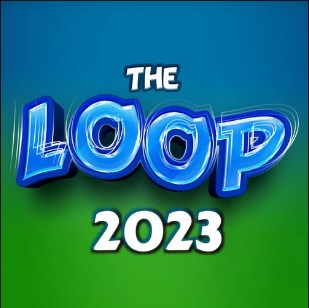 The Loop is an exceptional sports addon that offers users various ways to access content. On the home page, it simplifies the process of starting to watch by presenting a section dedicated to major events happening that day. The other categories include Auto Zone, Darts Zone, 24/7 Zone, MLB Zone, Fan Zone, and Fight Zone.
To watch Stephen Fulton vs Naoya Inoue, you can go to FightZone. This section lists various combat sports matches, including boxing ones. Alternatively, you can go to the 24/7 Zone. Here, you'll find multiple scrapers, including RBTV, LNTV, UKTvNow, and Loop 24/7 Sports. All the first three provide Sky Sports so that you can use any. The Loop stands out as a comprehensive sports addon with great choices for sports enthusiasts.
How to Install The Loop Kodi Addon
Other Kodi addons you can use to watch Fulton vs Inoue for free are:
Wrap Up
Stephen Fulton vs Naoya Inoue is set to be quite the thriller as it is a match between two undefeated and prolific fighters. If you don't want to miss out on the action, the guide above is for you. However,
Enjoy the fight!
Legal Disclaimer: BestDroidPlayer.com is in no way affiliated to any streaming application, apk or its addons. Also,  we are not associated with the brands here shown as the references are only informative. Bestdroidplayer.com does not verify the legality or security of any apps, apks, addons or services mentioned on this site. We DO NOT HOST any copyright-protected software or streams and we DO NOT broadcast or provide any copyright-protected streams on this website – The content here provided is only informational and it should be used only to access content that is not protected by copyright. We strongly advise our readers to avoid piracy at all costs, if you decide to do so, it is your responsibility – We are not responsible for any of your activities.
If you wish to make a claim, please check our DMCA Notice Policy.
Affiliate disclosure: Bestdroidplayer.com is reader-supported blog. If you buy a VPN or an amazon product through our links, we may earn a commission that helps mantaining our blog. Our reviews are totally honest and we only recommend trusted VPN and ecommerce brands.
Affiliate tivustream.com partecipa al Programma di Affiliazione Amazon EU ed in qualità di Affiliato Amazon tivustream.com riceve un guadagno (commissione) dagli acquisti idonei effettuati sul sito Amazon.it provenienti dai link proposti negli articoli o pagine di questo sito .