Here's how to watch Baumgardner vs Linardatou various free and paid methods. The guide lists various apps and addons that can be installed on Firestick as well as on other streaming devices.
Alycia Baumgardner is the undisputed super featherweight champion, holding the WBC, IBF, WBO, WBA, IBO & The Ring titles. And this weekend, she will be defending all these titles against an old foe, two-time world champion Christina Linardatou. Baumgardner has an impressive record of 14-1 with 7 Kos. However, the only career loss may happen to put a lot of pressure on her this time round. This is because it came at the hands of Linardatou (14-2, 6 KOs), the opponent she's set to face. The fight will take place this Saturday, July 15, at the Masonic Temple in Detroit, Michigan.
The co-feature on the Detroit card is a lightweight contest between Olympic Gold Medalist Andy Cruz and Juan Carlos Burgos (35-7-3 21 KOs)for the IBF International lightweight title. Jermain Franklin (21-2, 14 KOs), who recently faced Anthony Joshua, will also be in action against Anthony Wright (20-4-1, 17 KOs).
Main Event Preview
Alycia Baumgardner
Nationality: American  
Age: 28 
Height: 5′ 6″ 
Reach: N/A  
Total fights:  15
Record: 14-1 (7 KOs) 
Alycia Baumgardner is a badass boxer who started her pro career in 2017. She knocked out her first four opponents in the first round, which set her up for a WBC International super featherweight title fight in February 2018. She then won her first title by defeating Nydia Feliciano via unanimous decision. But after one successful defense, she lost the title to Christina Linardatou in July of the same year.
Baumgardner then came back stronger and won her next four fights, setting up a title fight against the WBC and IBO female super featherweight champion Terri Harper in November 2021. She won the fight via TKO in the fourth round, becoming a double world champion. After one successful defense, the American then faced Mikaela Mayer in October 2022, winning the WBO, IBF, and The Ring super featherweight titles. Her last fight was in February 2023, where she won the vacant WBA super featherweight title against Elhem Mekhaled, becoming the undisputed champion. She will now defend her undisputed super featherweight crown against Christina Linardatou, the woman who put the only blemish in her career.
Christina Linardatou
Nationality: Greek  
Age:  35
Height: 5′ 4″ 
Reach: N/A
Total fights: 16  
Record: 14-2 (6 KOs)  
Christina Linardatou is a Greek boxer who fights in the junior-welterweight division. She started her pro career in the Dominican Republic, where she was born, and later moved back to Greece. After her debut, she won 8 straight fights, which set her up for a WBC female lightweight title against Delfine Persoon. However, she lost the fight via unanimous decision. But two fights later, she faced Alycia Baumgardner and won the WBC International super-featherweight title.
In her next fight, she followed up with her first world title after beating Kandi Wyatt via TKO for the vacant WBO junior-welterweight title. However, after one successful defense, Linardatou lost the title to the current undisputed lightweight champion, Katie Taylor. She, however, put herself back up immediately by winning the title back in her next fight after it fell vacant. But after that, she vacated her titles and went on a break. She came back in June 2022 and won against Aleksandra Vujovic. Now she has a chance to become the undisputed super featherweight champion.
Alycia Baumgardner vs. Christina Linardatou: Fight Date, Time & Venue?
Below is a rundown of the fight details:
Date: Saturday, July 15 ET / Sunday, July 16 GMT
Time: 1 a.m. GMT / 8 p.m. ET 
Main event ring walks (approx): 4:00 a.m. GMT / 11:00 p.m. ET
Venue: Masonic Temple in Detroit, Michigan.
Alycia Baumgardner vs. Christina Linardatou Fight Card
Alycia Baumgardner vs. Christina Linardatou, 10 rounds, super featherweight – Baumgardner's undisputed super featherweight title
Andy Cruz vs. Juan Carlos Burgos, 10 rounds, lightweight – IBF International lightweight title
Jermaine Franklin Jr vs. Junior Anthony Wright, 10 rounds, heavyweight
Marc Castro vs. Gonzalo Fuenzalida, 10 rounds, lightweight
Ja'Rico O'Quinn vs. Carlos Mujica, 8 rounds, super bantamweight
Jermarco Holloway vs. Angelo Snow, 6 rounds, welterweight
Cameran Pankey vs. Misael Reyes, 6 rounds, featherweight
How to Watch Alycia Baumgardner vs. Christina Linardatou 2
There are several methods you can use to watch Alycia Baumgardner vs Christina Linardatou 2. These include:
Stream the live stream via DAZN.
Watch the Fight For Free via Kodi Addons.
Watch the Fight via Free Streaming Sites.
Method 1: Watch Baumgardner vs Linardatou 2 using DAZN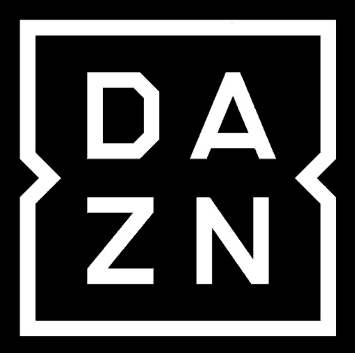 Baumgardner vs Linardatou is being distributed worldwide by DAZN. The card will stream live on the platform in over 200 countries, and you won't even need to purchase it as a PPV. A regular DAZN will be sufficient, and it ranges from $9.99 to $24.99 a month, depending on your country.
However, while the DAZN app is available in most countries, the streaming service is region-specific. This means that you will need to be in the country of subscription to stream content. If you have traveled, you can use a streaming VPN such as Surfshark to gain access.
Method 2: How to Watch Baumgardner vs Linardatou 2 For Free via Kodi Addons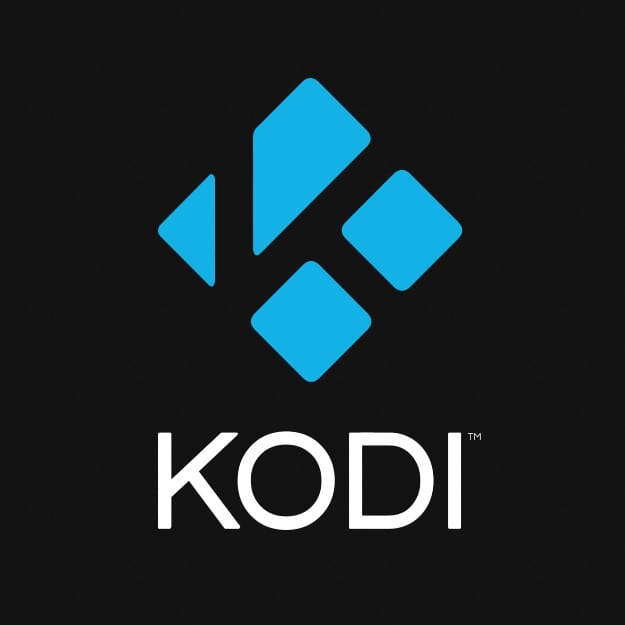 Besides DAZN, there are several unofficial streaming methods that you can use to watch Alycia Baumgardner vs Christina Linardatou 2. One of these is Kodi, a popular home media organizer and streamer. The app doesn't offer any content in its original form, but it makes it easy to access any type of content through third-party Kodi addons.
Addons are small programs that you can install on Kodi and use for streaming. However, third-party Kodi addons and other free streaming options need to be used cautiously.
If you are new to Kodi, start by installing the Kodi itself, and then install the wanted Addons on it.
⚠ Free Streaming Cautions
Broadcasters, internet service providers (ISPs), and governments have been actively combating illegal streaming activities, implementing measures such as stream blocking, issuing copyright notices, and even pursuing legal action.
👉 To safeguard your privacy and mitigate these risks, we highly recommend the use of a VPN (Virtual Private Network) when streaming Baumgardner vs Linardatou or any other device. A VPN can help protect your online activities by encrypting your internet connection and routing it through a secure server, effectively masking your true IP address and location.
However, it is equally important to exercise caution and select a VPN service carefully. VPNs are not created equal, and some don't prioritize privacy and security. As such, choosing a reputable VPN provider that offers strong privacy features and robust security is crucial. Additionally, considering that you are streaming, opting for a VPN that can provide sufficient speed for a seamless experience is essential.
⭐ The Best VPN for Streaming
For the best streaming experience, we recommend using Surfshark, the best VPN for streaming. Here's what you stand to get with the VPN:
⚡ Superb Speeds: Guarantees a smooth live streaming experience.
🌍 Huge Server Network: You can connect to a nearby server for a fast and stable connection.
😲 UNLIMITED Devices: Connect dozens of devices at the same time!
🔑Unblock Anything: Safe access to censored apps, websites and torrent sites.
😎 Best in Privacy: The VPN doesn't keep any activity logs, and so your activities are only known to you.
🔐 Top-notch Security: This VPN uses AES 256-bit encryption and provides multiple protocols alongside other security features such as a kill switch, DNS & IPv6 protection and WireGuard.
💳 30 Days RISK FREE Money-Back Guarantee: In case you do not like the service, you can get every penny back if you cancel within 30 days!
BestDroidPlayer readers can also enjoy an exclusive 82% discount on Surfshark VPN!
1. Mad Titan Sports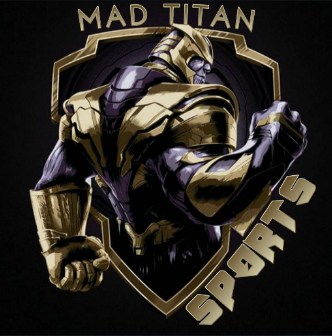 Mad Titan is one of the best sports Kodi addons, and you can use it to watch Alycia Baumgardner and Christina Linardatou fight. The Kodi addon specializes in sports but has recently added movies and TV shows. On the home page, there are several categories that include Live Sports, Replay Zone, Sports Networks, Live TV, Movies, TV Shows, and Music. This means you can watch your favorite sports live and on replay.
The Live Sports section offers 15+ sports and competitions grouped into various categories. These include NBA, NFL, NCAAF, Wrestling, Boxing, Soccer-Footy, Tennis, Golf, Cricket, Rugby, Motorsports, etc. The Boxing section is where you can watch Baumgardner vs Linardatou for free. But if you happen to miss it, you can go to the Replay section and select Boxing. The streaming quality of the addon is superb, and it features stable links.
How to Install Mad Titan Sports Kodi Addon
2. SportHD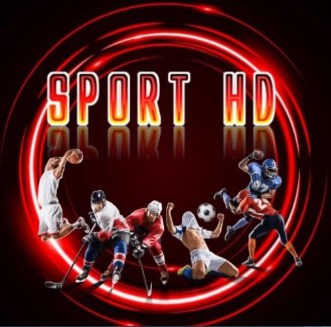 SportHD is another superb Kodi addon that lets users access all kinds of live sports. The addon leans more towards Football but also offers Basketball, Motorsport, Handball, Boxing, Rugby, NFL, UFC, Wrestling, Cricket, Snooker, Chess, and more. The main page is simple, and it has four options: Live Events, Alternate Live Events, Sports, and Best Leagues.
The Sports section is the best for watching Boxing events. The section has sub-categories for various sports and competitions, which include Boxing. This subsection lists all live and upcoming games, with links added approximately one hour before the match starts. Besides the links, SportHD is super-easy to use and quite reliable.
How to Install SportHD Kodi Addon
3. The Loop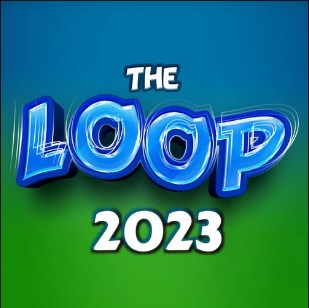 The Loop is another superb Kodi addon that you can use to watch Alycia Baumgardner vs Christina Linardatou. The addon offers access to a wide range of sports organized into various categories, including Today's Schedule, Search Games, Auto Zone, 24/7 Zone, Football, FightZone, Basketball, and more. Besides this, you'll also find a category for major ongoing events, such as Wimbledon, on the first page.
The Fight Zone section is the one that you can use to watch the upcoming boxing fight. This section contains the likes of Boxing, UFC, MMA, and Wrestling. Among these is a Live Boxing subsection that offers all live boxing events. But if you happen to miss the fight, you can also go to Replay Zone on the main page. There's a sub-section for Boxing Replays that comes in handy.
How to Install The Loop Kodi Addon
4. Rising Tides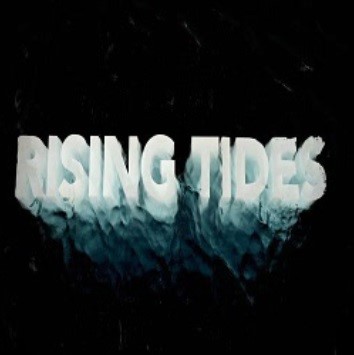 Rising Tides is another addon that you can use to watch the upcoming undisputed super featherweight title fight. The addon has been around for a while and is reliable in providing links for various sports. The addon is easy to use, and the main page only has a few categories: Live Football, Live PPV Events, Football Highlights, Extra Live Content, and Live TV.
To watch Baumgardner vs Linardatou 2, you can go to the Live PPV Events section. Here, you'll find links to the DAZN boxing card. One good thing about Rising Tides is that it provides multiple links to ensure stability, and you can even choose the video quality you prefer.
How to Install Rising Tides on Kodi Addon
Method 3: How to Watch Baumgardner vs Linardatou 2 Using Free Streaming Sites
The above Kodi addons source their content from various free streaming websites. This means that if you want, you can still bypass the addons and go straight to the websites. However, it's important that you will come across lots of apps and pop-ups that are eliminated by using Kodi.
Besides that, it's important to note that these free streaming sites often feature in the DMCA naughty list, so you'll need to be careful when using any of them. To ensure you stay safe, we advise that you connect to a reliable streaming VPN such as Surfshark. This will help protect your privacy and ensure you don't end up with a DMCA notice.
✋ Also, keep in mind the following websites may be under blocking on your zone, so the only way to access them is by using a reliable VPN like Surfshark
With that out of the way, here are a few sites you can check out:
vipleague.st
sporthd.me
stream2watch.la
sportrar.tv
To access these sites on Firestick, you can use Amazon's Silk Browser. If you are using Android TV, you can use Chrome. When you open a site, select the Boxing section, and you'll find the links to the upcoming title fight.
Wrap Up
Alycia Baumgardner vs Christina Linardatou is set to be one of the biggest fights of the year in the women's boxing division, and it will determine the best super featherweight in the world. To watch it live and free, you can use the guide above. Just,
Enjoy the fight!
Legal Disclaimer: BestDroidPlayer.com is in no way affiliated to any streaming application, apk or its addons. Also,  we are not associated with the brands here shown as the references are only informative. Bestdroidplayer.com does not verify the legality or security of any apps, apks, addons or services mentioned on this site. We DO NOT HOST any copyright-protected software or streams and we DO NOT broadcast or provide any copyright-protected streams on this website – The content here provided is only informational and it should be used only to access content that is not protected by copyright. We strongly advise our readers to avoid piracy at all costs, if you decide to do so, it is your responsibility – We are not responsible for any of your activities.
If you wish to make a claim, please check our DMCA Notice Policy.
Affiliate disclosure: Bestdroidplayer.com is reader-supported blog. If you buy a VPN or an amazon product through our links, we may earn a commission that helps mantaining our blog. Our reviews are totally honest and we only recommend trusted VPN and ecommerce brands.
Affiliate tivustream.com partecipa al Programma di Affiliazione Amazon EU ed in qualità di Affiliato Amazon tivustream.com riceve un guadagno (commissione) dagli acquisti idonei effettuati sul sito Amazon.it provenienti dai link proposti negli articoli o pagine di questo sito .