This guide will show you how to watch WWE Money in the Bank using both free and paid apps. The apps can be installed on all devices that are based n Android, including Firestick, Android TV Boxes/Sticks, Google TV, and Nvidia Shield.
WWE Money in the Bank will be going outside the US for the first time ever. The event will be held in the UK and feature the iconic annual ladder matches, with WWE superstars fighting for an almost certain path to a title.
The ladder matches will be two in number, with 7 men and 6 women fighting out in the respective matches. For a wrestler to win, they will have to climb ladders to reach a briefcase suspended above the ring. The briefcase contains a contract that guarantees the winner a championship match at any time of their choosing. And as always, that will lead to an interesting period in the WWE, as the winner can take advantage of any situation, including on the same night. But before that, we are set for what is always an entertaining but high-risk and dangerous match.
Besides the main event, the WWE universe will also be treated to many high-profile matches, thanks to the exciting storylines. On the day, we'll also have a World Heavyweight Championship Match between Seth Rollins (c) and Finn Bálor, and there's also a Bloodline face-off as Roman Reigns & Solo Sikoa go head to head with The Usos.
Money in the Bank (MITB) Preview
Below is a rundown of the 2023 Money in the Bank Match Card.
Men's Money in the Bank Ladder Match
In the Men's MITB ladder match, the participants will be Ricochet, LA Kight, Shinsuke Nakamura, Santos Escobar, Butch, Damien Priest, and Logan Paul. The first five qualified by winning a qualification match. Logan Paul then joined in on the party on the penultimate Monday Night RAW.
According to predictions, LA Knight was the favorite before Logan Paul's party crash. Now, it's up between the two.
Women's Money in the Bank Ladder Match
In the Women's match, the participants will be Trish Stratus, Iyo Sky, Bayley, Zoey Stark, Becky Lynch, and Zelina Vega. According to predictions, Becky Lynch will win in her first UK PPV in her hometown, and she has the credibility to make the briefcase prestigious.
Roman Reigns & Solo Sikoa vs. Usos [Bloodline Tag Team Match]
This is a civil war, and The Usos will seek to show Reigns why they are the best tag team. The match is set to be a thriller and will likely bring in a new story. Will Solo walk away from Reigns and join the Usos or even go "solo?"
Seth Rollins (c) vs. Finn Balor [World Heavyweight Championship]
These two have a lot of history, going back to their universal title match at SummerSlam 2016. Rollins, who is a Money in the Bank winner, won his title in the last PPV, so he will likely retain it. However, the match is bound to be a classic.
Cody Rhodes vs. Dominik Mysterio
This is a grudge match to settle a feud between two second-generation wrestlers. Rhodes' father is Dusty Rhodes, a WWE Hall of Famer, and Dominik's father is Rey Mysterio, a legendary luchador.
WWE Money in the Bank Details
Below are the Premium Live Event details:
Day: Saturday, July 1 | Sunday, July 2
Time: 7.00 p.m. BST | 2.00 p.m. ET
Venue: O2 Arena in London, England
How to Watch WWE Money in the Bank on Firestick
There are many methods to watch WWE Money in the Bank, but below are the best three.
Streaming the PLE via official apps.
Watching the event via free streaming apks.
Accessing free streams through Kodi.
Method 1: Watch WWE Money in the Bank via Official Apps
The first method is using official apps, which require a subscription to use.
Peacock (US)

If you are in the US, you can watch WWE Money in the Bank Premium Live Event exclusively on Peacock. And for that, you won't need pay-per-view (PPV) access. The event can be enjoyed with your regular $4.99-a-month subscription. And alongside Money in the Bank, you'll gain unlimited streaming access to all your favorite WWE PPVs, as well as every episode of Smackdown and Raw.
Now, if you happen to have traveled outside the US, you will be blocked from accessing the service. However, you can still join in on the fun with the help of a trusted streaming VPN service like Surfshark. By connecting to a Surfshark VPN server located in the US, you can fool the Peacock platform into believing that you are physically present in the region, granting you the opportunity to enjoy every moment of the event.
WWE Network (Worldwide)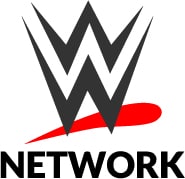 For international fans outside the United States, the WWE Network stands as the ultimate destination for everything WWE. The network ensures you never miss out on any WWE action as it offers an extensive collection of WWE and NXT content, including iconic matches, TV shows, and the latest Premium Live Events.
To start your viewing experience, all you need is a monthly subscription, typically priced around $10, varying slightly depending on your country of residence. Once you've signed up, a whole lot of wrestling excitement awaits. However, it's important to note that while the WWE Network is accessible in 175 countries, access to content is usually limited to the country where the user is registered. If you are traveling abroad, you can enlist the help of Surfshark. Simply connect to a server in your home country, and you'll be good to go.
BT Sport Box Office
Since WWE Money in the Bank is being held in the UK, the event is also being provided in the region as a Pay-Per-View. BT Sport will broadcast the pre-show to regular subscribers, but the action will switch to BT Sport Box Office, where it's offered for £19.95. However, the main event will still be available on the WWE Network.
If you'd like to stream with BT Sport Box Office, the app is available on the Amazon Firestick, and you can also use the browser to access it. However, if you've traveled, you'll need the help of Surfshark to access the event.
Method 2: Stream WWE Money in the Bank via free Apks
While official apps offer a convenient way to watch the highly anticipated WWE Money in the Bank event, an alternative avenue is available for those who would like free streaming options. There are free streaming apps that offer access to a range of sports and live TV channels by aggregating links from the internet. However, it's crucial to approach these apps with caution, as they lack verification processes and do not vet the links they provide.
⚠ Free Streaming Precautions
Broadcasters, internet service providers (ISPs), and governments have been actively combating illegal streaming activities, implementing measures such as blocking streams, issuing copyright notices, and even pursuing legal action.
👉 To safeguard your privacy and mitigate these risks, using a VPN (Virtual Private Network) is highly recommended when streaming WWE Money in the Bank on Firestick or any other device. A VPN can help protect your online activities by encrypting your internet connection and routing it through a secure server, effectively masking your true IP address and location.
✋ However, it is equally important to exercise caution and select a VPN service carefully. VPNs are not created equal, and some don't prioritize privacy and security. As such, it's crucial to choose a reputable VPN provider that offers strong privacy features and robust security. Additionally, considering that you are streaming, opting for a VPN that can provide sufficient speed for a seamless experience is essential.
⭐ The Best VPN for Streaming
For the best streaming experience, we recommend using Surfshark, the best VPN for streaming. Here's what you stand to get with the VPN:
⚡ Superb Speeds: Guarantees a smooth live streaming experience.
🌍 Huge Server Network: You can connect to a nearby server for a fast and stable connection.
😲 UNLIMITED Devices: Connect dozens of devices at the same time!
🔑Unblock Anything: Safe access to censored apps, websites and torrent sites.
😎 Best in Privacy: The VPN doesn't keep any activity logs, and so your activities are only known to you.
🔐 Top-notch Security: This VPN uses AES 256-bit encryption and provides multiple protocols alongside other security features such as a kill switch, DNS & IPv6 protection and WireGuard.
💳 30 Days RISK FREE Money-Back Guarantee: In case you do not like the service, you can get every penny back if you cancel within 30 days!
BestDroidPlayer readers can also enjoy an exclusive 82% discount on Surfshark VPN!
Once you set up your VPN, you can explore some of the best apks to watch WWE Money in the Bank. These apps offer the WWE Network and Sony Ten 1 TV channels that will air the event live.
1. Rapid Streamz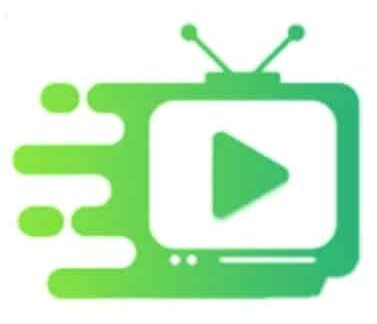 Rapid Streamz is a platform that offers a diverse range of direct links and live TV channels for sports enthusiasts. Upon opening the app, you'll find an enticing array of categories and competitions prominently displayed on the main page, granting easy access to your desired content. Whether you're seeking WWE, UFC, Cricket, Football, Rugby, Boxing, NFL, or Motorsport, among others, Rapid Streamz has you covered. Scrolling further, you'll encounter an assortment of live TV categories catering to various interests.
To catch the highly anticipated Money in the Bank event on Rapid Streamz, the simplest approach is to navigate to the WWE section on the main page. There, you'll be presented with multiple links that you can utilize to access the live event seamlessly. Alternatively, you can explore the Sports TV section, where you'll find the WWE Network and Sony Ten 1.
How to Install Rapid Streamz on Firestick & Android TV
2. Live NetTV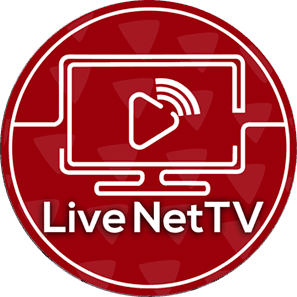 Live NetTV is a specialized sports app that provides a vast array of live TV channels. The app offers access to over 800 live TV channels, all thoughtfully organized into various categories for seamless navigation. These categories encompass a wide range of options, including Sports TV, Indian channels, USA TV, UK TV, Kids' programming, News channels, Entertainment, and Documentary channels. Each category houses an extensive collection of channels, ranging from the hundreds to the tens.
To enjoy WWE Money in the Bank using Live NetTV, simply head into the Sports section. Once there, scroll down to locate the WWE Network or Sony Ten Sports 1 channel. Each channel comes with multiple streams, ensuring reliability and uninterrupted viewing. Additionally, the app offers a Schedule section where you can explore live and upcoming sports events.
How to Install Live NetTV on Firestick & Android TV
3. TVMob Pro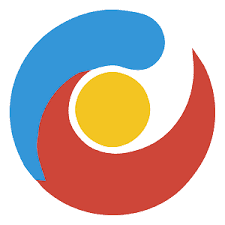 TVMob is another exceptional app that proves to be an excellent choice for watching WWE PLEs, including the highly anticipated 2023 WWE Money in the Bank event. With TVMob's sleek user interface, accessing your desired channels is effortless. The channels are neatly listed in alphabetical order, offering a seamless browsing experience. However, for added convenience, the app also allows you to group channels into categories such as Sports, Entertainment, Kids, Movies, Music, News, Documentary, and Food.
To catch the electrifying Money in the Bank live event, simply navigate to the sports section within TVMob. You'll discover WWE Network and Sony Ten 1, the channels responsible for broadcasting the live event there. While exploring TVMob, ensure you take full advantage of the app's various features, including a schedule section and customization options.
How to Install TVMob apk on Firestick & Android TV
Method 3: Watch WWE Money in the Bank Using Kodi Addons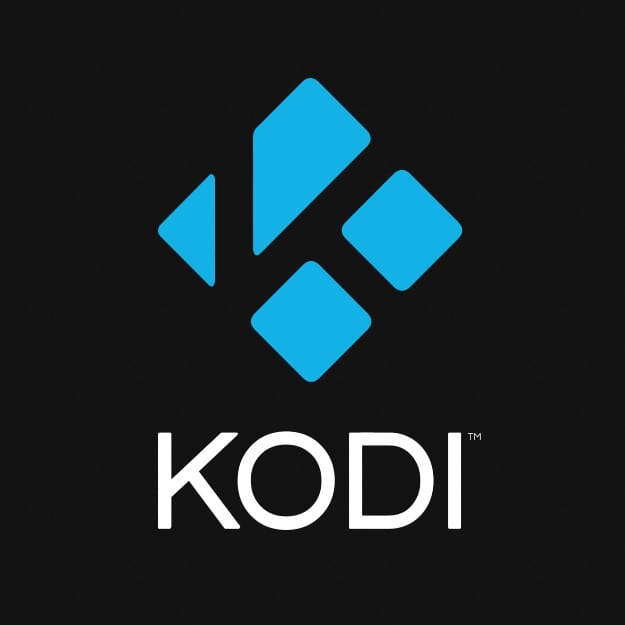 For an alternative approach to enjoying WWE Money in the Bank 2023, you can explore Kodi, a unique streaming app that operates in a slightly different manner compared to the previously mentioned options. Unlike other apps, Kodi doesn't provide content directly. Instead, it offers a customizable experience where users can install various addons to access a wide range of content.
However, it's crucial to note that while Kodi opens up possibilities for accessing diverse content, some of these addons may provide copyrighted material. Engaging with such material can potentially expose you to legal issues. Therefore, it's important to exercise caution and prioritize your safety.
To ensure a secure streaming experience, it is highly recommended that you use a reliable VPN like Surfshark when using Kodi. By activating your VPN before launching Kodi, you can safeguard your online activities, including streaming WWE Money in the Bank, by encrypting your connection and protecting your identity.
1. Mad Titan Sports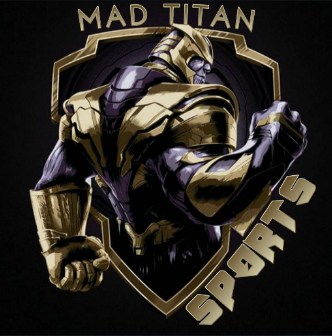 Mad Titan Sports is renowned for its comprehensive live sports streaming coverage across various events. Whether you're a fan of Football, Tennis, Boxing, Baseball, Basketball, Hockey, Boxing, or Wrestling, Mad Titan Sports has you covered. Upon accessing the addon, you'll find two primary categories on its main page: Live Sports and Live TV. The Live Sports section has a wealth of sports events and competitions. On the other hand, the Live TV category caters to those seeking access to live TV channels. This section uses scrapers such as UKTVNow and US Cable, which ensures a diverse range of live TV options.
One of the notable strengths of Mad Titan Sports lies in its vast collection of sports content, providing users with lots of opportunities to discover and watch their favorite live events and competitions. To watch WWE Money in the Bank 2023, simply navigate to the dedicated WWE section within the Live Sports category. You'll be able to access the highly anticipated event and revel in the adrenaline-pumping world of WWE wrestling. Alternatively, you can access WWE Network and Sony Sports 1 from the Live TV section.
How to Install Mad Titan Sports Kodi Addon
2. Daddy Live
Next is Daddy Live, a relatively new but highly efficient Kodi addon that has gained a strong reputation. This addon comes with a diverse range of sports content, well organized into two prominent sections: Live Sports and Live TV. The Live Sports section is great for sports fans as it encompasses a wide array of popular sports and competitions. Whether you're a fan of WWE, Cricket, Soccer, Tennis, Basketball, Badminton, Ice Hockey, Motorsport, Cycling, Handball, or Water Sports, this section has you covered.
To watch the highly anticipated 2023 Money in the Bank event, simply head to the WWE subsection within Live Sports. There, you'll find an array of links that lead to live streams of the event, allowing you to experience the excitement firsthand. Alternatively, you can explore the Live TV section, which offers a curated selection of the best sports channels from around the world. Among these channels are WWE Network and Sony Ten 1.
How to Install DaddyLive Kodi Addon
3. Rising Tides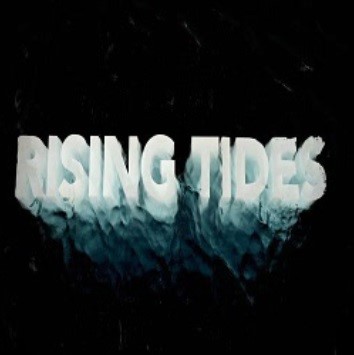 Rising Tides is an exceptional sports-focused Kodi addon that provides an excellent platform for streaming WWE Money in the Bank. This addon boasts a straightforward user interface designed to enhance user convenience while navigating through its impressive collection of sports content. On the homepage, several categories are meticulously curated to facilitate easy access. These categories include Football Highlights, Live Football, Live PPV Events, and Extra Live Content.
To access WWE Premium Live Events, simply head to the Live PPV Events section within the addon. Here, you'll find that Rising Tides lists major live events at the front for quick and easy access. You'll also enjoy the convenience of having multiple links, which grants you the freedom to choose your preferred streaming source.
How to Install Rising Tides on Kodi Addon
Other Kodi addons you can use to watch WWE Money in the Bank 2023 for free are:
Wrap Up
The above methods ensure that WWE Money in the Bank and other premium live events are within your reach. You can enjoy the always exciting event using any of the listed apps and addons. However,
Enjoy!
Legal Disclaimer: BestDroidPlayer.com is in no way affiliated to any streaming application, apk or its addons. Also,  we are not associated with the brands here shown as the references are only informative. Bestdroidplayer.com does not verify the legality or security of any apps, apks, addons or services mentioned on this site. We DO NOT HOST any copyright-protected software or streams and we DO NOT broadcast or provide any copyright-protected streams on this website – The content here provided is only informational and it should be used only to access content that is not protected by copyright. We strongly advise our readers to avoid piracy at all costs, if you decide to do so, it is your responsibility – We are not responsible for any of your activities.
If you wish to make a claim, please check our DMCA Notice Policy.
Affiliate disclosure: Bestdroidplayer.com is reader-supported blog. If you buy a VPN or an amazon product through our links, we may earn a commission that helps mantaining our blog. Our reviews are totally honest and we only recommend trusted VPN and ecommerce brands.
Affiliate tivustream.com partecipa al Programma di Affiliazione Amazon EU ed in qualità di Affiliato Amazon tivustream.com riceve un guadagno (commissione) dagli acquisti idonei effettuati sul sito Amazon.it provenienti dai link proposti negli articoli o pagine di questo sito .