Is Google Chat Not Loading or Not Responding on iOS Mobile. Here is the Simple Guide to Fix Google Chat Not Working on iPhone.
Talking about the various messaging apps, Google Chat is an amazing chat service. It comes loaded with features and offers you great reliability. Interestingly, unlike other messaging applications, you don't have to download an app in order to chat with others. Google Chat is available as a web app, thus, allowing you to access it from Google Chrome, Microsoft Edge, or any other browser. That said if you use Google Chat on your Android or iOS device, you might have come across moments when it simply stops working.
Well, this is a very common issue, and a lot of users have gone through a hard time using Google Chat on their phones. But worry no more as we have got your back. This article is entirely dedicated to iPhone users having trouble with Google Chat. Today we have shared a step-by-step guide to help you fix Google Chat not working on your iPhone.
Top Ways to Fix Google Chat Not Working on iOS
There might be a lot of reasons why Google Chat is not working on your iPhone. Unfortunately, the solution to that changes as per its cause, and it is quite tough to guess the exact cause at first look. Therefore, we suggest you go through all these solutions until you find the one that works out for you. Well, with that said, let's get started with our topic.
1. Verify In-app notification settings
If you are having trouble while receiving messages on Google Chat, the first thing to do is to check out whether the in-app notification setting is enabled for Google Chat on your device. The steps to verify on in-app notification setting on iPhone are as follows:
Open the Settings app on your iPhone, and click on Notifications.
Click on the Google Chat section.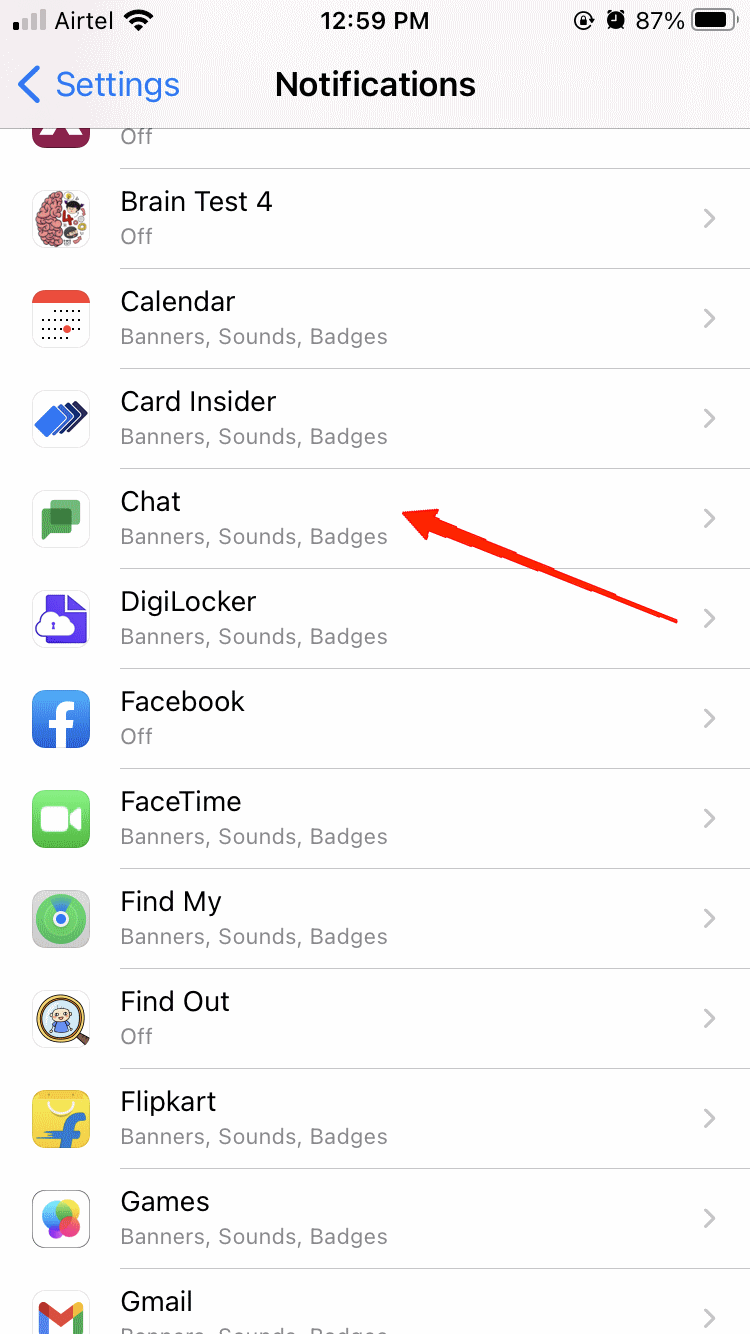 Tap on the slider to enable the Chat Notification option.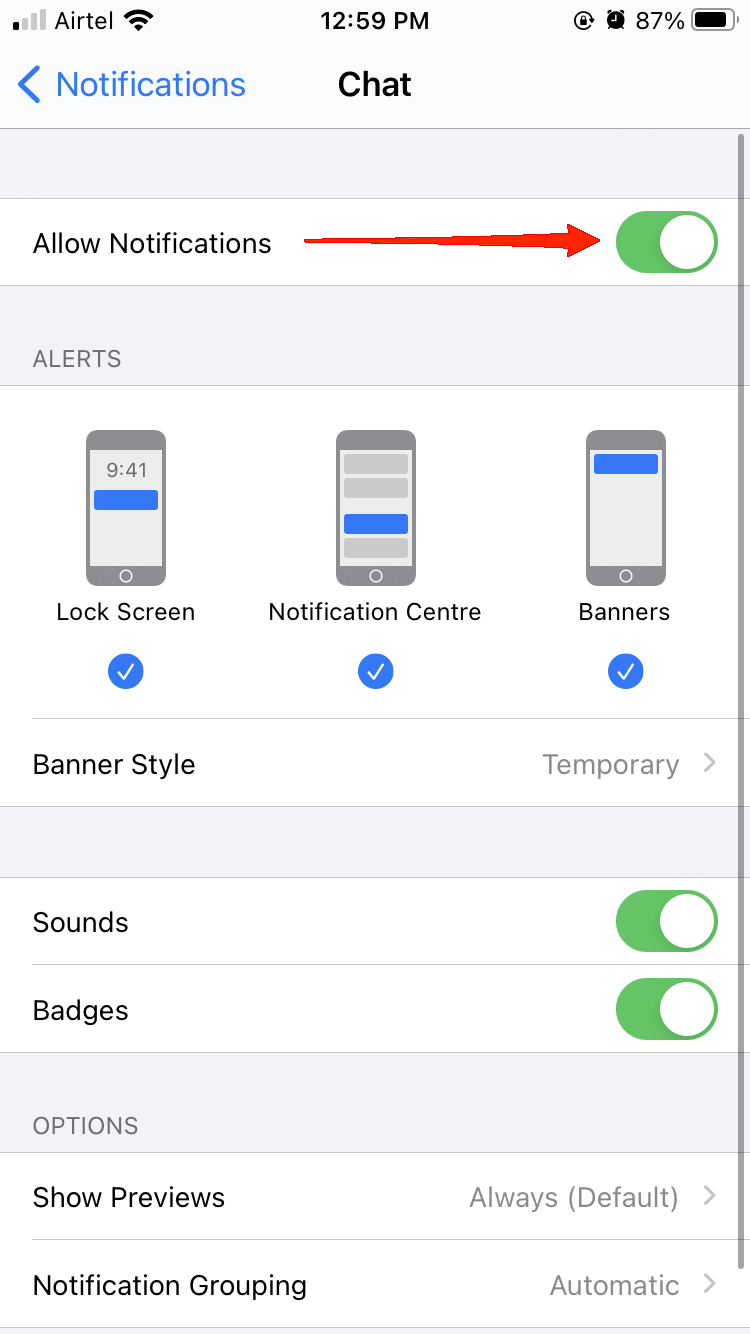 2. Check the Google Chat app Notification Settings
Generally, when you first install the Google Chat application, the default settings are enabled to send you chat notifications. However, in case you end up turning on the focus mode on your iPhone, you will stop receiving any notifications from the app. The steps to check or disable the setting are mentioned below:
Open the Settings app on your iPhone.
Scroll down, locate, and click on the Chat option.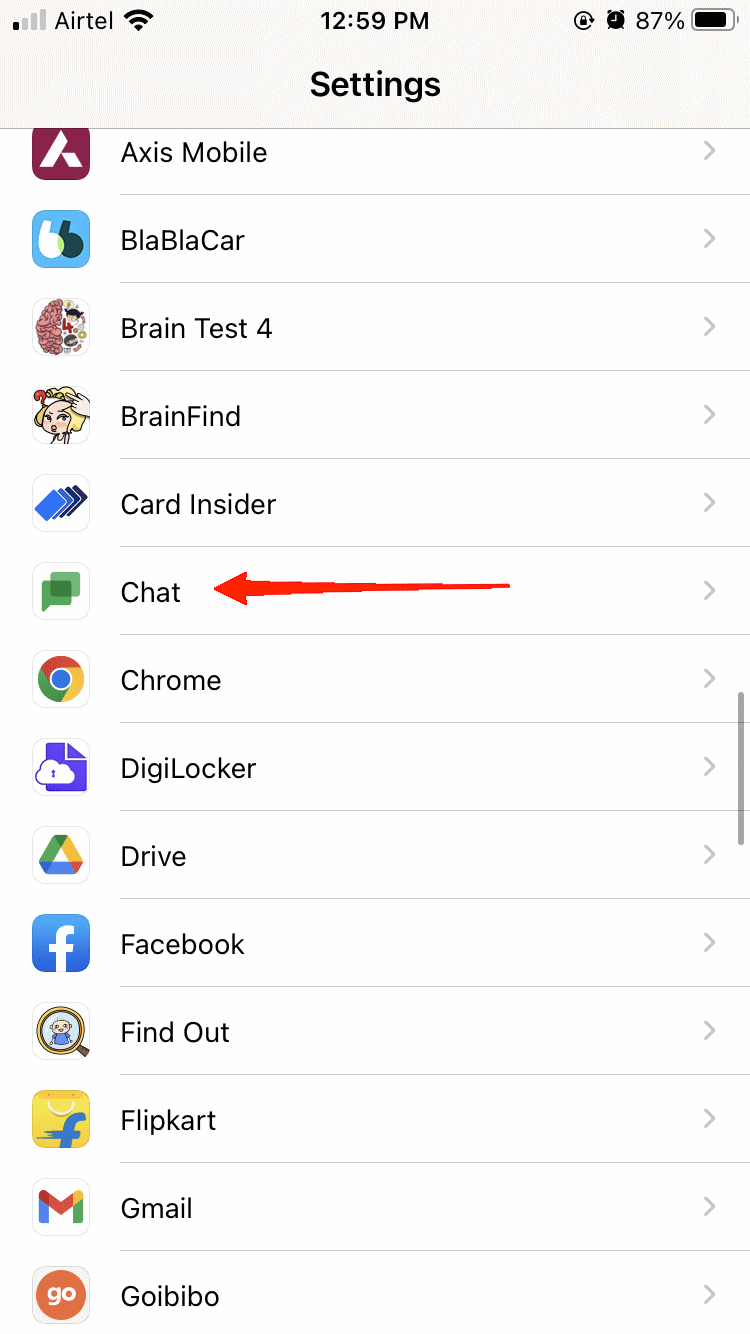 Now, click on Notifications.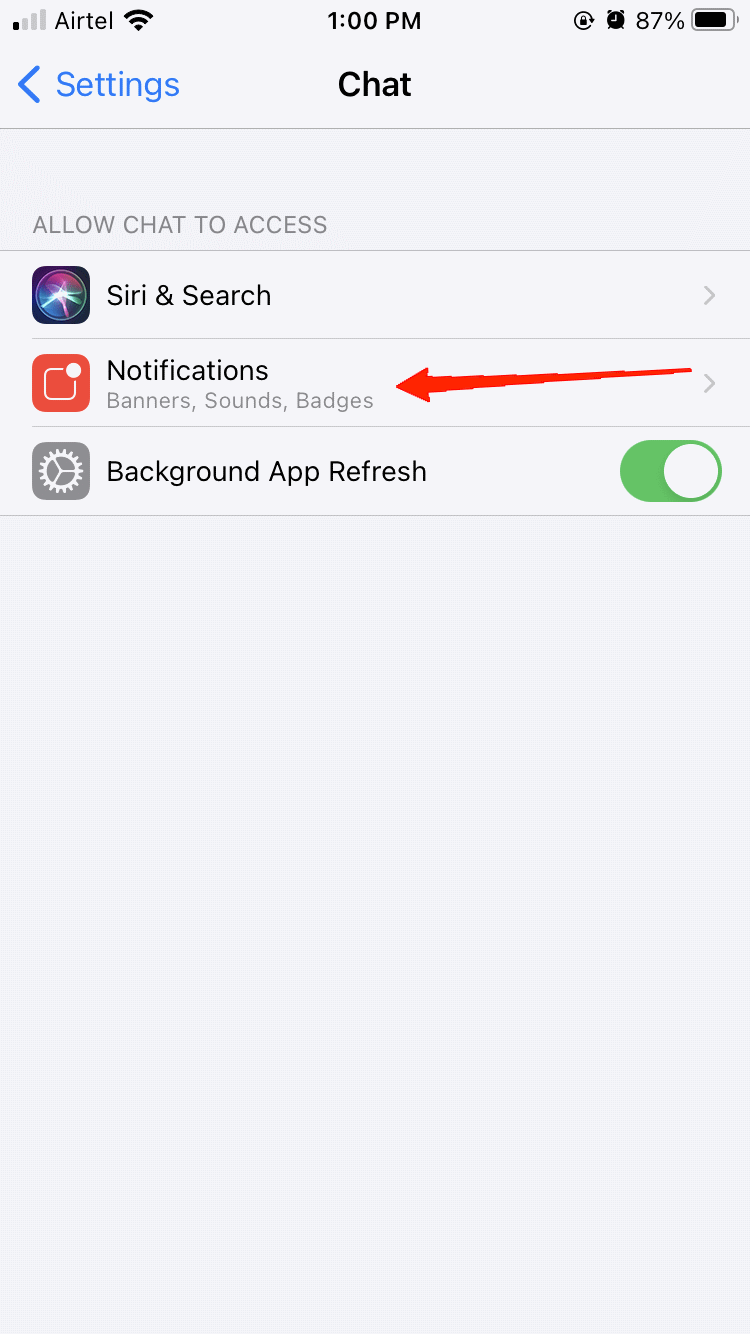 Finally, turn on the "Allow Notifications" slider to start receiving messages again.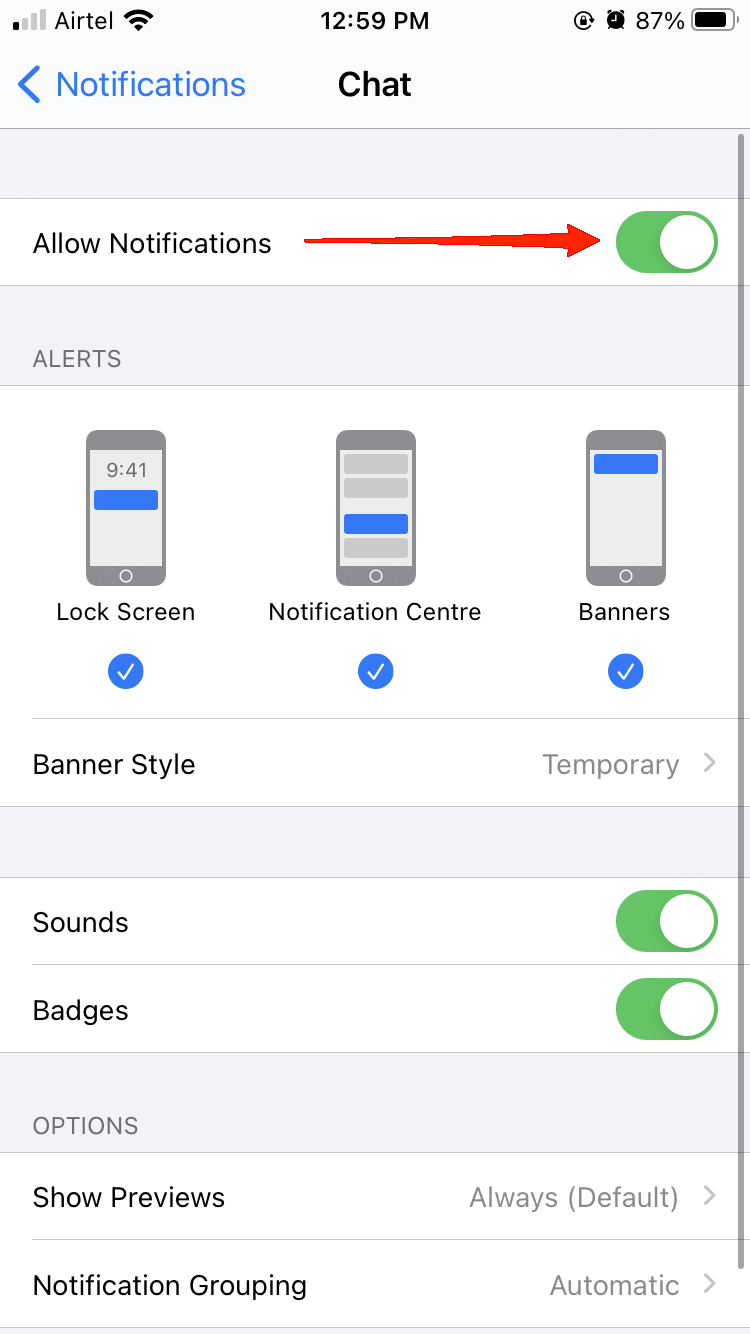 3. Check Google Chat status
If you are using Google Chat on your iPhone or iPad, you will see mainly three different status options, i.e., Active, Do Not Disturb, and Away.
The option Active means your Google Chat or Gmail is open. Whereas Do Not Disturb mutes all your app notifications and Away status means you are not connected to the internet. Therefore, if your Google Chat status is set to Do Not Disturb or Away, you will not receive any messages. In order to change your status to Active, you need to follow the steps below:
Open the Google Chat or Gmail app on your iPhone.
Tap on the Menu icon.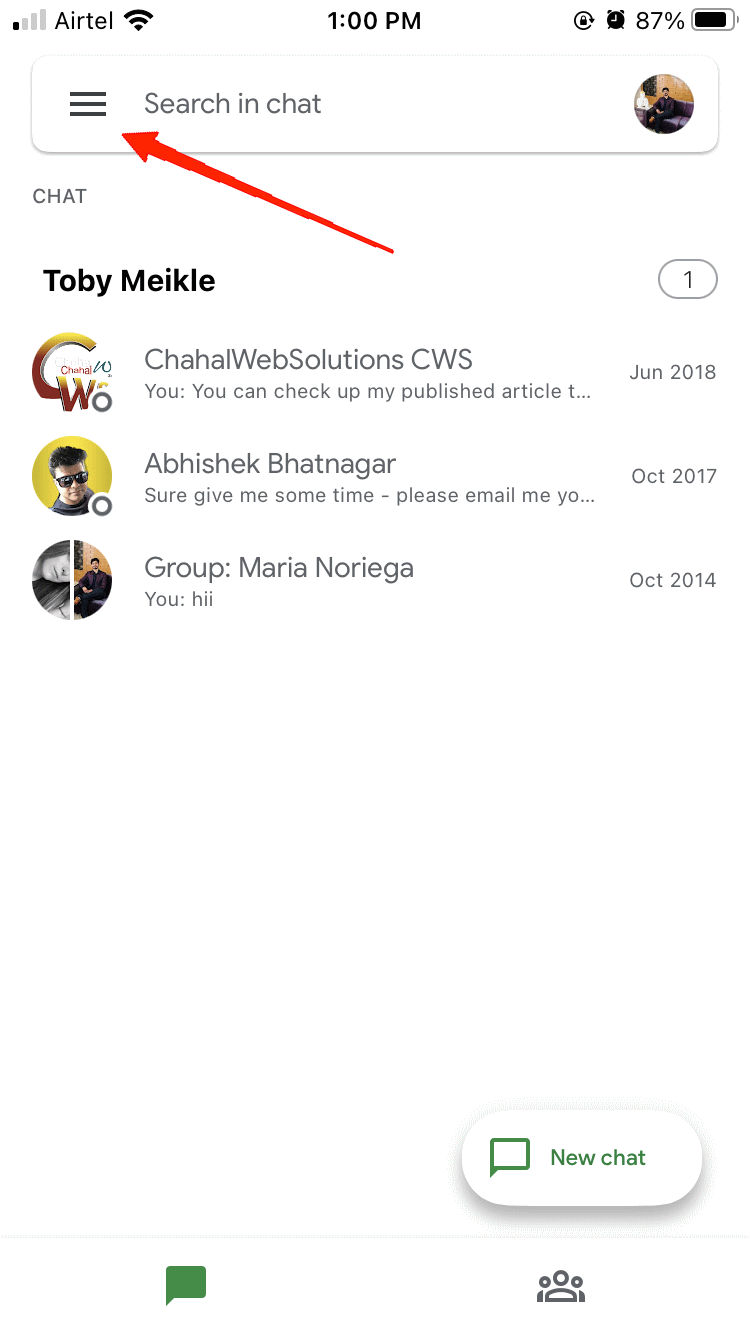 Click on the down arrow at the top of your screen.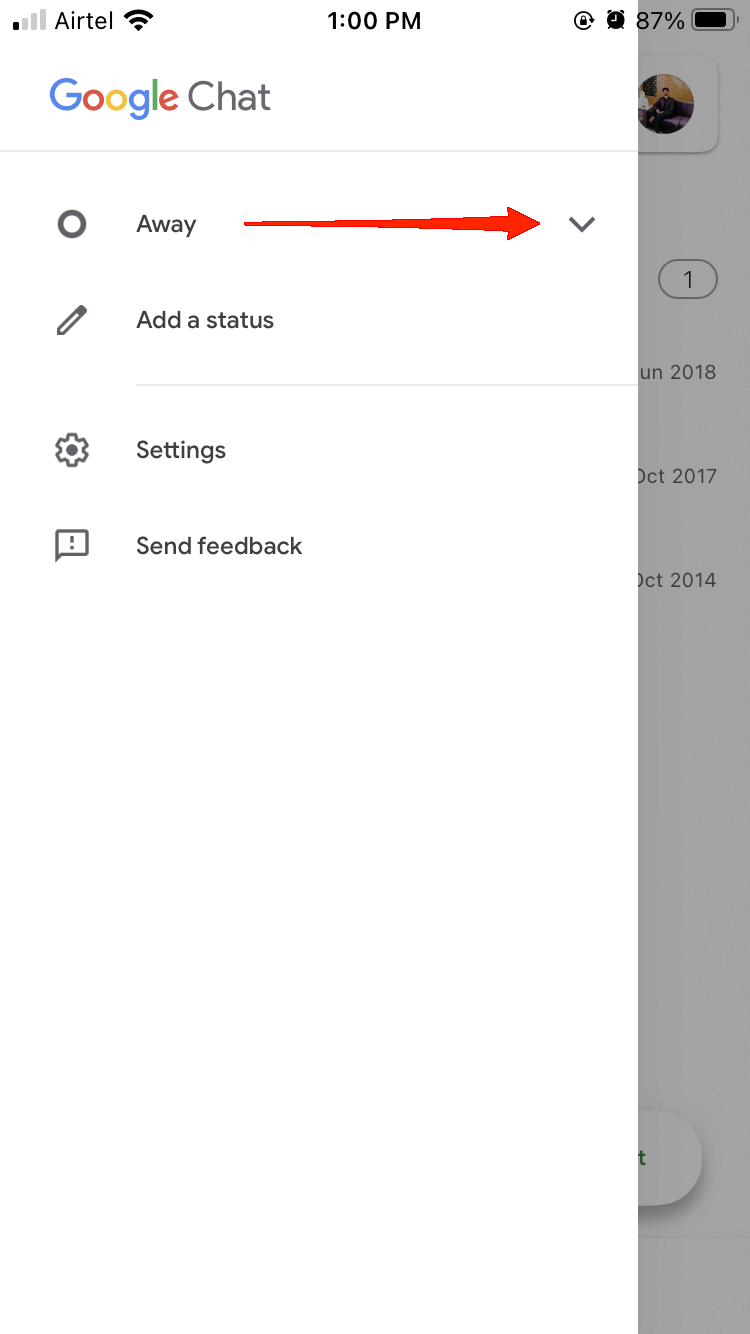 Choose Active as your Google Chat Status.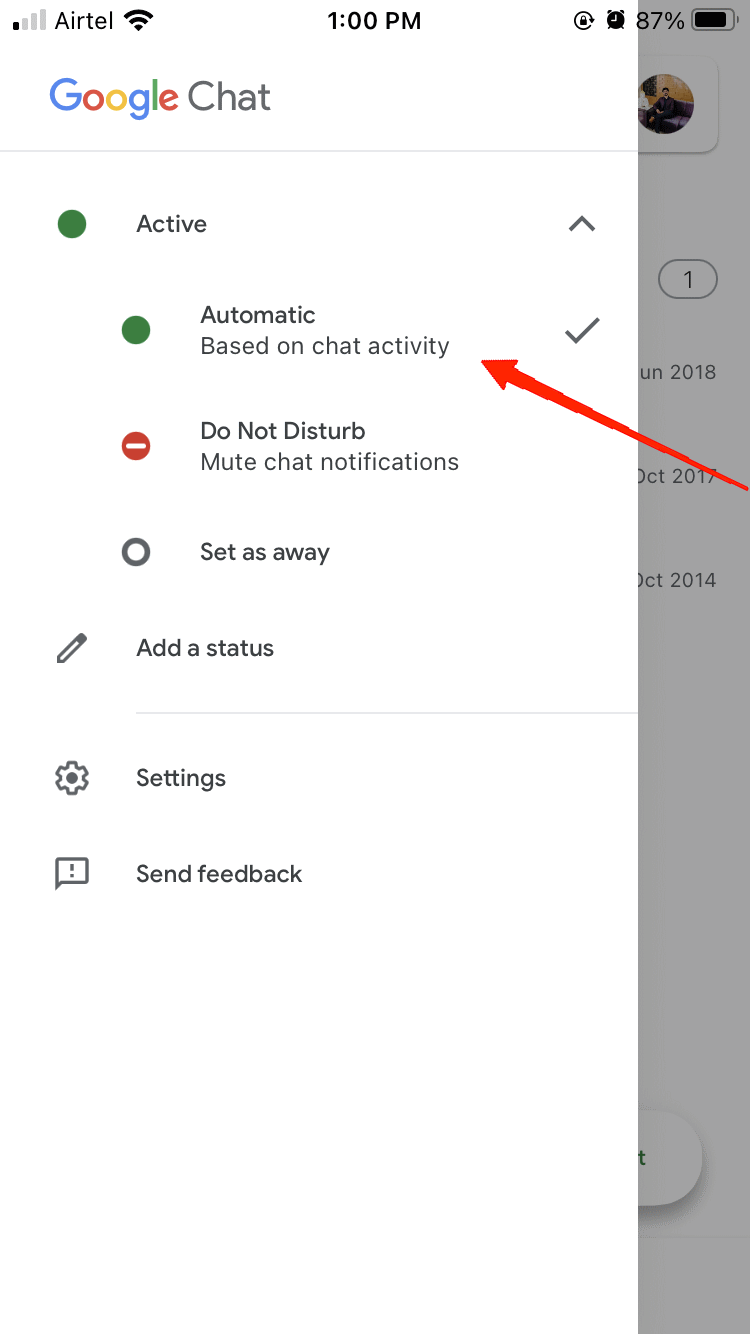 4. Enable Google Chat background app refresh
Background app refresh basically syncs your device and sends you real-time notifications. However, if you have disabled it in the settings, you might stop receiving any notifications. So, if Google Chat is still not working on your iPhone even after trying the above hacks, it is time to check and enable the background app refresh option. To do this, here are the steps:
Open the Settings app on your iPhone and go to General.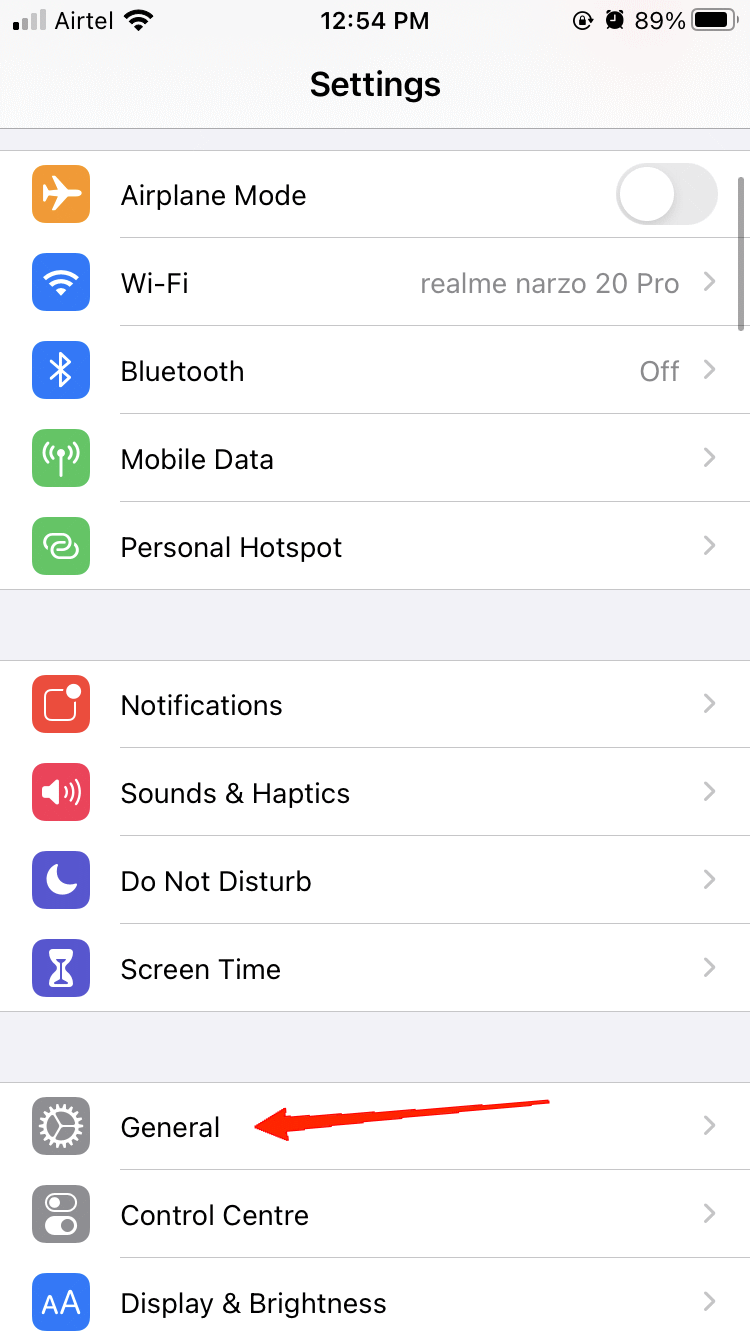 Now, tap on the Background App Refresh option.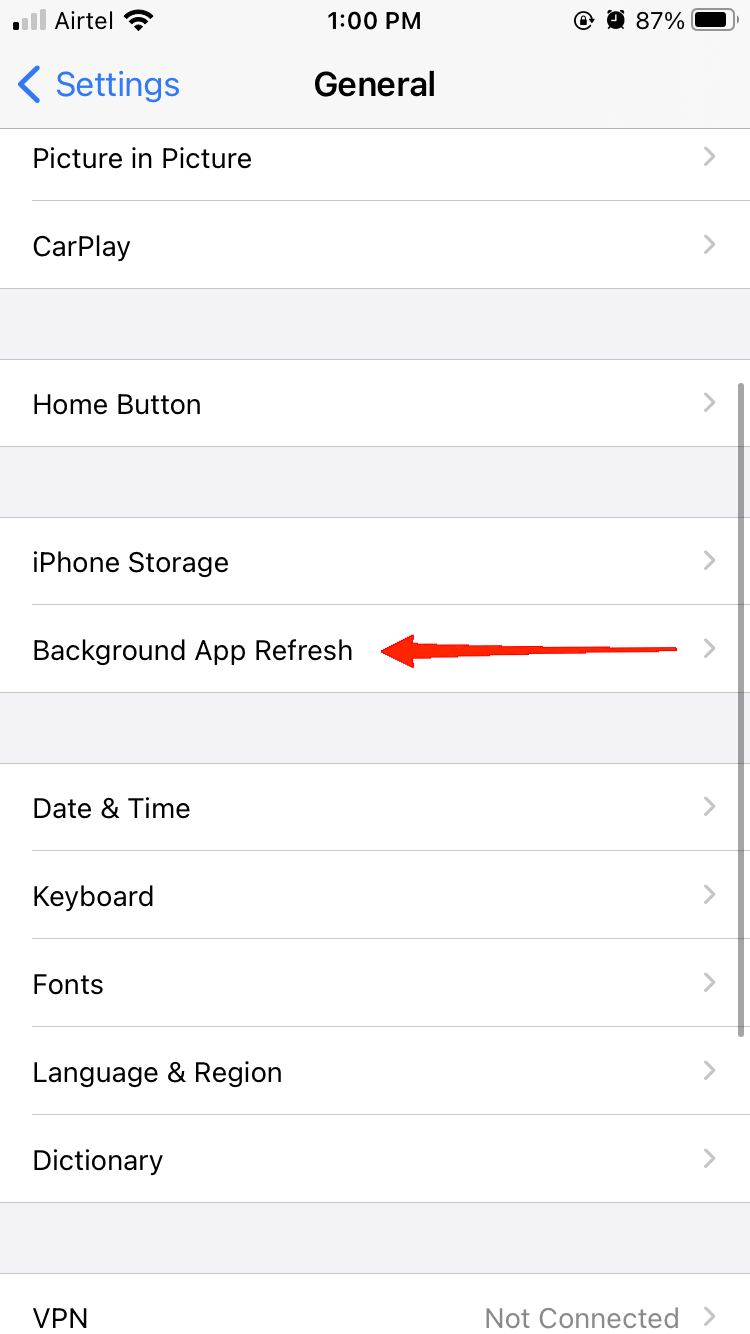 Scroll down and locate the Chat app. Turn on the slider, and that is all.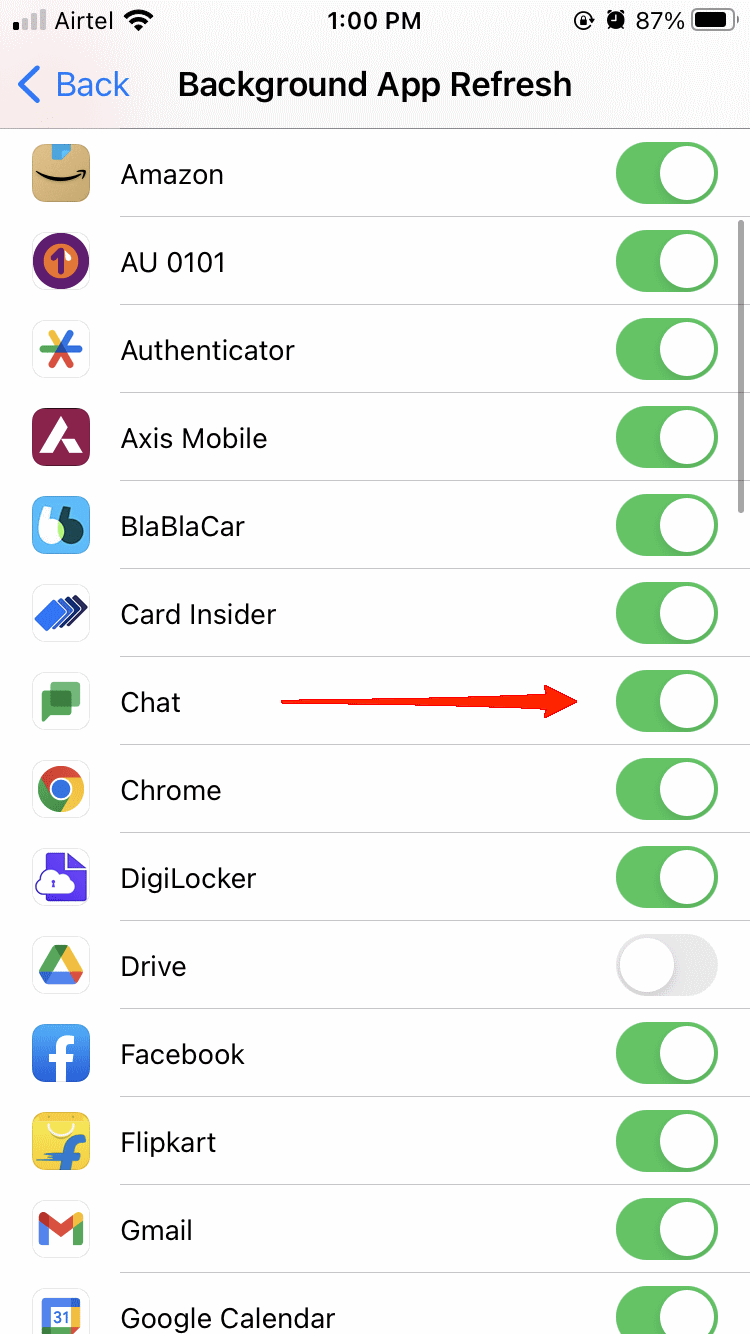 5. Update the Google Chat App
Last but not least, when nothing seems to work, check if you are using the latest version of the Google Chat app. In most cases, an older version of these apps often creates such inconsistencies. Therefore, go to the app store and install the latest version available.
Final Words
Well, Google Chat not working on iPhones is now a very common problem, as many users have already encountered the issue. However, there are many effective solutions that have successfully solved this issue.
If you are using Google Chat on your iPhone and going through a similar issue, try out these hacks. Based on the problem, one of them should definitely solve the issue. However, if it doesn't, do let us know in the comments below, and we will try to reach out to you with more help.
If you've any thoughts on How to Fix Google Chat Not working on iPhone?, then feel free to drop in below comment box. Also, please subscribe to our DigitBin YouTube channel for videos tutorials. Cheers!
Affiliate tivustream.com partecipa al Programma di Affiliazione Amazon EU ed in qualità di Affiliato Amazon tivustream.com riceve un guadagno (commissione) dagli acquisti idonei effettuati sul sito Amazon.it provenienti dai link proposti negli articoli o pagine di questo sito .