Looking for Best Option Between Epic Games Store and Steam Games Store. Here are the Best PC Gaming Launcher for Steam vs Epic.
Shopping revolves around the freedom to choose, not just what you buy but where you buy it. However, when it came to purchasing PC games online, options were limited for quite some time, with Valve's Steam marketplace dominating the space.
Yet, a change occurred with the emergence of the Epic Games Store, giving Steam its first formidable competitor, courtesy of Epic Games, the creators of Fortnite.
Now, Steam is not the only choice for PC gaming stores, but the question remains: is it still the best option?
This Steam vs. Epic Games article delves into a comparison between Steam and Epic Games, highlighting their key attributes to help you make an informed decision.
What is Steam?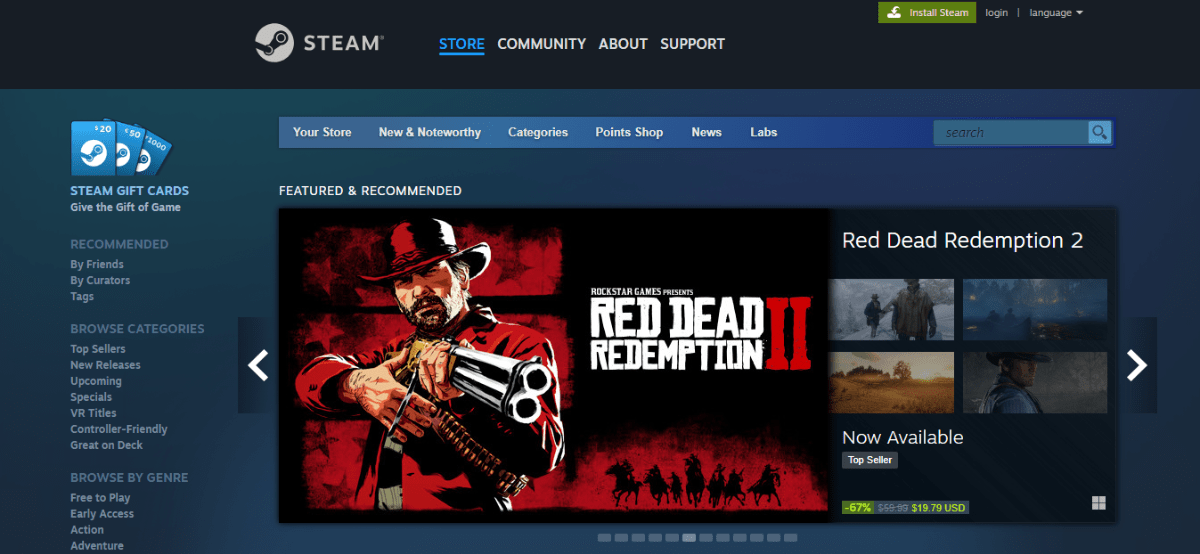 Let's begin by discussing the two stores and their general offerings. Steam, developed and operated by Valve Software. These are the creators of games such as Portal, Counter-Strike, Left 4 Dead, and Team Fortress has been at the forefront of PC gaming since its launch in 2003.
Accessing the Steam store is possible via a web browser or mobile phone, and there's a dedicated application for PC and mobile users.
The application enables game purchases, management, and launching on PC. Steam is renowned for its community-driven hub, providing user reviews, discussions, forums, gaming streaming, and more.
Moreover, the workshop allows players to craft their own game mods. Additionally, you can effortlessly add and chat with friends on Steam, with the conversation extending to the mobile app as well.
What is Epic Games Store?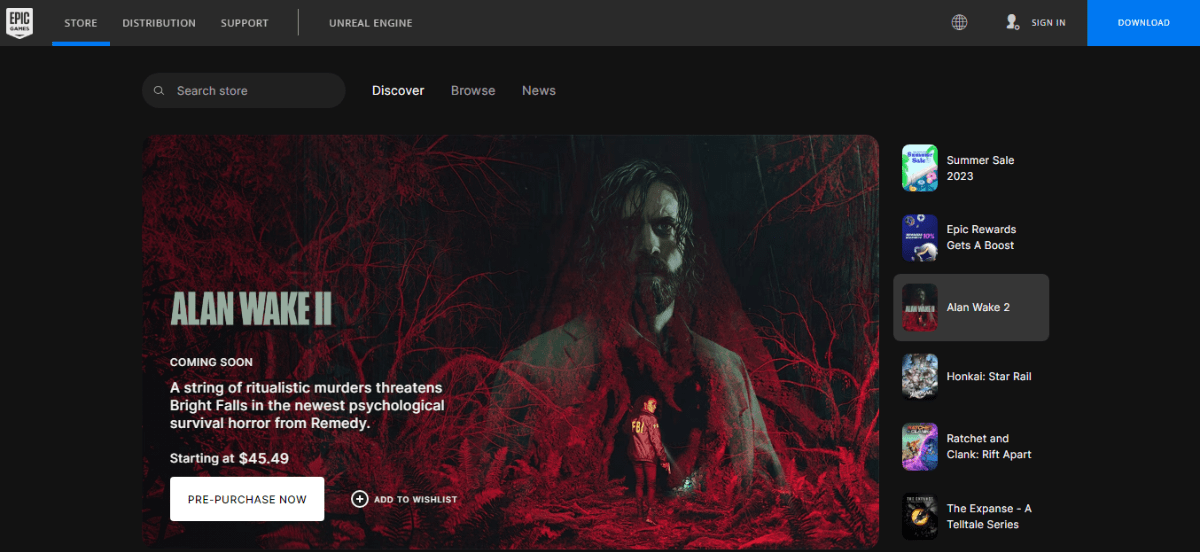 Compared to Steam, the Epic Games Store is a relatively new platform, having been launched in late 2018.
The choice between these platforms ultimately varies on personal preferences, especially for Fortnite enthusiasts, as the official way to play this game is through the Epic Games Store.
Epic Games' exclusivity extends to other popular titles with a large player community, like Borderlands 3 and Metro Exodus, which were released on this platform before Steam and others. Nowadays, this type of exclusivity is more commonly seen in "AA" titles and indie games.
Epic Games boasts two significant advantages over Steam – a wide selection of free games offered consistently, including high-caliber ones like GTA V and BIOSHOCK, alongside less popular titles. Additionally, the platform provides you with discount coupons for added value.
How Did Epic Games Emerge as a Competitor?
Epic Games underwent two transformative events that significantly impacted its trajectory. First, the development of Unreal Engine became the foundation for numerous popular games like Batman Arkham City, Borderlands 3, Street Fighter V, Dishonored, and the incredibly successful Fortnite.
The second pivotal moment was Fortnite's launch, which revolutionized the gaming industry, particularly the battle royale genre, becoming one of the most remarkable successes in gaming history.
This unprecedented achievement granted Epic Games the financial prowess to rival Steam's dominance as the leading digital storefront.
Steam vs. Epic: Store Features
Regarding this topic, Steam clearly dominates and holds a significant advantage over the Epic store. With almost two decades in the market, Steam offers an extensive list of perks and store features that outshine other game stores.
Epic's primary draw is its monthly offering of free games, including major titles like GTA V, Alan Wake, and Batman Arkham Collection.
This sets it apart from other PC game stores, providing one or two free games per month. However, in comparison to Steam, Epic Games Store doesn't offer much beyond free games.
Steam, on the other hand, boasts numerous functionalities, such as the explore queue, which provides game recommendations based on the player's search history, library, and friends. This queue serves as a valuable tool for discovering great games.
Moreover, Steam is well-known for selling specific content like mini-games, in-game collectibles, and items, much-loved by many gamers.
On top of that, Steam's unique review system, divided into recent and overall reviews, allows players to share feedback.
While the review system is highly appreciated by users, its vulnerability to review bombing is a flaw. This happens when bad user reviews are used to harm a game's sales or popularity.
Considering all factors, in the second Steam vs. Epic Games Store comparison, Steam emerges as the clear winner, offering more perks than any other platform or company, including Epic Games Store.
Winner: Steam
Epic vs. Steam: User Interface
Both platforms are user-friendly, but Steam's interface appears more crowded compared to Epic Games' Launcher.
In the Epic Games Launcher, accessing and launching a game is straightforward; you simply find the game's icon and click to launch it or use the 'Launch' option.
On Steam, however, navigating through a list of games can become cumbersome, especially as your game library grows.
The interface may seem cluttered, sticking to the classic Valve theme, while Epic Games Launcher adopts a modern, clean, and sleek design.
Winner: Epic Games Store
Steam vs. Epic: Streaming Service
Both Steam and Epic Games Store provide streaming services and support for streamers.
Steam offers a dedicated section where streamers can live stream their gameplay directly on the platform, reaching a global audience of players.
It allows you to easily configure your streams in the 'Broadcasting' section of the Steam launcher settings.
Winner: Steam
Epic vs. Steam: Controller Support
Over the years, both Steam and Epic Games Store have integrated controller support into their games.
However, Steam takes the lead in this aspect by excelling in offering excellent controller support for PC players.
Their 'Big Picture Mode' optimizes the Steam interface for TVs and enhances the controller experience.
Epic Games Store could learn from Steam's approach and consider integrating similar features into their launcher, further enhancing the gaming experience for users.
Winner: Steam
Steam vs. Epic: Performance
In terms of performance, both platforms are quite comparable, with neither Steam nor Epic having a standout feature.
However, it's worth noting that games on Epic are generally more demanding than those on Steam.
If you have a less powerful computer, you might want to avoid Epic Games to ensure smoother gameplay.
When playing on a low-performing computer, leaving Steam open (not in the taskbar) can sometimes lead to FPS drops.
The same holds true for Epic Games. Overall, both platforms perform similarly when it comes to gaming experience.
Winner: Tie
Steam vs. Epic Games Store: Social Features
Steam's extensive experience of nearly two decades in the market has allowed it to enhance its social features significantly.
Users on Steam have access to a comprehensive profile tab where they can engage in various activities, such as sharing media, receiving recommendations based on their friends' list, leveling up, writing posts, and discussing related topics.
For game developers looking to incorporate social elements into their games, Steam's social features are excellent.
The platform supports game invites, message boards, voice and text chat functionality, and community discussions.
Plus, Steam provides game streaming software for media sharing and allows users to connect console profiles, enabling cross-platform support and creating a robust communication network.
In comparison, the Epic Games Store falls short of the competition for Steam in terms of social features.
Its social gaming hub only allows users to add friends to their friends list and use basic chat functionality, lacking the diverse range of features offered by Steam.
Winner: Steam
Steam vs. Epic – Pricing Model and Revenue Split
When it comes to pricing and revenue split, both platforms have their strengths. Steam and Epic Games Stores use different pricing models.
Steam offers the majority of local currencies, reflecting local markets, while Epic applies a standard conversion model with some regional price differences.
As for the revenue split, Epic Games Store has a more favorable deal for developers, offering a 12/88 split, meaning developers retain 88% of their game revenues.
Alternatively, Steam's revenue split lies between 30/70 to 20/80, based on sales, with the 20/80 split applicable for games making over $50 million.
So, while Epic Games Store may offer some pricing advantages for gamers, its generous revenue split makes it an appealing platform for developers, ensuring they receive a larger share of their game's earnings.
Winner: Epic Games
Epic Games vs. Steam: Final Thoughts
After comparing Steam vs. Epic, it becomes evident that Steam, with nearly two decades of experience in the market, outperforms Epic Games Store in most considered areas, making its way to the top.
However, it is crucial to acknowledge that the ultimate choice of the best platform varies among players, as some gravitate towards Steam's extensive options, while others appreciate Epic's free offerings, user-friendly interface, and exclusive deals.
If you've any thoughts on Steam vs. Epic Store: Which Launcher is Best [Guide], then feel free to drop in below comment box. Also, please subscribe to our DigitBin YouTube channel for videos tutorials. Cheers!
Affiliate tivustream.com partecipa al Programma di Affiliazione Amazon EU ed in qualità di Affiliato Amazon tivustream.com riceve un guadagno (commissione) dagli acquisti idonei effettuati sul sito Amazon.it provenienti dai link proposti negli articoli o pagine di questo sito .